This is the first in a series of articles written by Asha Clinton, MSW, PhD, and other members of the Advanced Integrative Therapy community. Their purpose is to talk about what's possible in therapy today, and especially in AIT.
We want to begin a dialogue with you so that, together, we can envision and, therefore, create the therapy of the future, a therapy that will heal people most effectively.
If you are interested in what we write and have questions or comments, please send them to

[email protected]

, so the dialogue can begin.
If you are an AIT therapist and wish to contribute a blog, please send it via email to again

[email protected]

. If it fits our purpose—spreading the word about AIT, understanding AIT better both theoretically and practically, creating new AIT innovations, and learning how to use it more powerfully—we'll happily put it on this website.

Article #1
THERAPY DOESN'T WORK, MEDICINE DOESN'T EITHER,
AND GOD IS FORGOTTEN!!
BUT BRING THEM TOGETHER WITH AIT AND HEALING HAPPENS
An inadvertent listener to the impassioned conversation at the next table in a restaurant, I heard a woman talking to her best friend about her problems. "Have you thought of therapy?" her friend asked. "No," the woman said. "Therapy doesn't work."
——————————————————————–

A PURPOSE FOR SUFFERING AND ITS TREATMENT
In this series of monthly Blogs, I and my colleagues at AIT will be writing about things that explain AIT and some of its workings and philosophy, aspects of it that seem of particular interest, or that might be useful to you.
———————————————————

THE PURPOSE OF AIT
Life is difficult for most of us. The promise that psychotherapy has held from its beginnings is the easing of some of that difficulty, the improvement of the quality of life we had before we began working on ourselves.
——————————————————–

FINALLY– TREATING THE BODY-PSYCHE-SPIRIT CONTINUUM WITH AIT
For years some of our best medical, psychological and spiritual innovators have been researching and talking about the intimate relationship between body, psyche, and spirit.
——————————————————–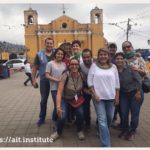 AFTER TRAUMA, PEACE BECOMES POSSIBLE
A report from Guatemala, by Ruth Cordova.
After the tragedy, an exceptional group of AIT Therapists joined together to provide free therapeutic assistance to the deeply traumatized survivors. Every Friday, beginning with the week of the tragedy, this group mobilizes to assist and accompany the survivors of the volcanic eruption.
——————————————————–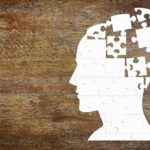 A draft formulation of similarities and differences between AIT and EMDR
The purpose of this paper was to explore the similarities and differences between EMDR and AIT as a base for further discussion with colleagues. Please note this paper does express our own personal experiences and observations.
——————————————————–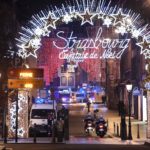 Strasbourg terrorist attack: how AIT helped me to heal.
Stéphanie S , from Lyon, France, write about her experience with AIT after the Strasbourg terrorist attack and how this therapy helped her.
——————————————————–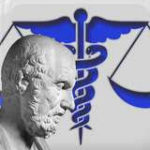 Any obstacles to our healing potential?

The individual will repeat a traumatic pattern over and over again so that each new traumatic episode confirms and reinforces these beliefs.
——————————————————–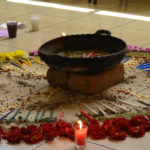 AIT Group Treatment in Honduras
Group Treatment for Violence Experienced by LBGTI People using Advanced Integrative Therapy AIT (Honduras. August, 2019).