A group of experienced AIT Therapists, with the help of Caritas foundation started travelling to Alotenango, in Guatemala, to help and support survivors from the volcano tragedy. 
Since the first eruption of Volcán de Fuego, this group of therapists are providing direct clinical attention to people that suffered trauma were needed.
A lot of people lost family members, their homes, their land, and their jobs. With AIT therapy, they can deal with this difficult situation in a better way. 

We need you help, it's a difficult time and many
Guatemalan people need assistance.
If you want to help, visit our page in GOFUNDME and DONATE.
It's easy. Any donation can help this work.
Thanks in advanced.
—————————————————————————————————–
AIT HUMANITARIAN AID PROGRAMS

AIT'S humanitarian aid programs were developed from the idea expressed in a social work poster that hung on the wall of the Rutgers University School of Social Work when Asha Clinton was a student there. It said:
If you give a person a fish they will have a meal,
but if you teach that person to fish,
they will be able to feed themselves and their families many meals.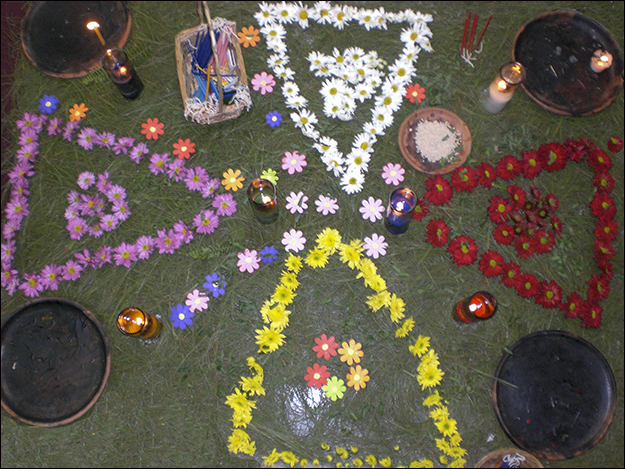 So rather than sending a group of AIT therapists into an area that needs trauma relief so they can treat the traumatized people and then leave, we are usually contacted by helping professionals in such an area to send a team of AIT teachers there to train local helping professionals in AIT Fundamentals, a simplified but very effective form of trauma treatment. They, in turn, use AIT with the local population that needs trauma relief, and are available to continue until treatment is no longer needed, because they live locally.
Since the inception of AIT Humanitarian Aid around the year 2000, AIT has had 3 programs in Guatemala::
Training Guatemalan psychotherapists in AIT

Training Mayan survivors of the 30-year genocidal Civil War to treat themselves and their fellow highly traumatized survivors

Training members of the Xinca tribe in historical trauma relief and blood feud trauma relief in the area of Jalapa, Guatemala

The Navajo Reservation—trauma relief focused on the US government's treatment of the Navajo people and the aftereffects of that treatment.

The Princeton, NJ area after 9/11– treatment of survivors of 9/11 and families of people killed in the disaster

New Orleans after Hurricane Katrina—treatment of people traumatized by their experiences during and after the hurricane hit.
New Orleans after Hurricane Katrina – treatment of people traumatized by their experiences during and after the hurricane hit.
We are always looking for new humanitarian aid projects. If you see the need for AIT Humanitarian Aid in your area, or if you'd like to donate to our Humanitarian efforts please contact us here.