AIT THERAPISTS WHO ARE USING AIT CANCER PREVENTION AND TREATMENT AND ARE ACCEPTING NEW CLIENTS
Lisa

Bowker, MSW
In person, by phone or via VSee and Doxy.me (both HIPPA compliant) or Skype
Linda Bell
Cary, NC
lbell0262@aol.com
Available in person at her office
Kathy Blough, Psy.S, LLC
SagePoint Institute for Integrative Health
Phone, Zoom, Vsee or FaceTime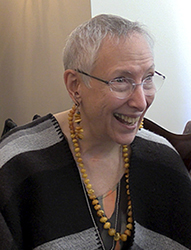 Asha Clinton, MSW, PhD
Canaan, NY, Albany, the Berkshires
Available by VSee, Skype, and Facetime.
Marilyn Dougall, LCSW
New Orleans, LA and Woodland Park, Colorado
Available by phone, Skype, and FaceTime.

Kambra Meyer
Asheville, North Carolina
Available by Zoom, Facetime and Skype.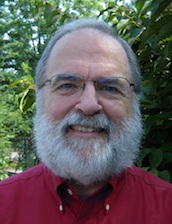 Peter Nagel, LMFT, CGP
Asheboro NC 27205 and Pinehurst NC 28374
peter@nagel4therapy.com
336-626-5989
http://www.nagel4therapy.com/
Since becoming Certified as an AIT Practitioner, Peter has completed at least eight Advanced AIT Seminars. Mr. Nagel enjoys assisting adults to heal from past traumas to lead healthy and productive lives while enhancing their relationships. Peter is an AIT Teacher in Training and hopes to bring AIT Seminars to psychotherapists in the Sandhills and the Piedmont areas of North Carolina. Mr. Nagel provides AAMFT Approved Supervision to post-graduates who want to improve their clinical skills with adults, couples and families in Pinehurst (910) 235-0900 and Asheboro (336) 626-5989.
William R. Newman
Amesbury, MA
M. Div., Ordained Presbyterian Minister, 39 years, LCSW.
Licensed Clinical Social Worker, 39 years, D.Min., Licensed Clinical Psychologist, 35 years.
Available in person on the North Shore of Boston, by telephone or by Zoom, Mend, Chiron, or VSee internet platforms.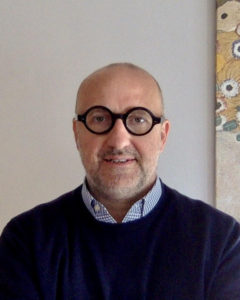 FRANCOIS REY
MONTPELLIER, FRANCE

TAP (Transactional Analysis Practitioner),
AIT practitioner, teacher & supervisor
I promote a gentle & caring approach, at client's own speed. Trauma treatment with AIT has become the main focus of my work, it has been a powerful way to heal clients emotionally, mentally, physically as well as spiritually. My holistic approach to treat traumas is a tailor made and balanced blend of both TA and AIT. My 8 years of experience using both modalities, my Muti-cultural background, my training with highly skilled professionals have shown benefits to clients in treating and resolving issues & traumas such as anxiety, phobias, chronic health conditions and more.
Trained in both France and the USA, I have had the privilege to have trainers
such as Dr Asha Clinton, Dr Vann Joines, Sylvie Nay & Elyane Alleyson.
I am a certified AIT practitioner, teacher & supervisor.
I offer live sessions in my private practice in Montpellier as well as online
sessions and a free initial online consultation.
Joanne Pizzino, MD,
Raleigh, NC
Skype or VSee
Specialties: Integrative medicine; preventive medicine
Michigan
In person and on Zoom