Article #4 (Mar. 2018)
FINALLY– TREATING THE BODY-PSYCHE-SPIRIT CONTINUUM WITH AIT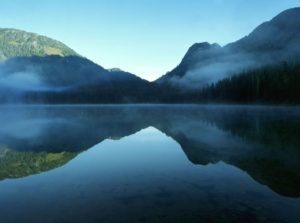 For years some of our best medical, psychological and spiritual innovators have been researching and talking about the intimate relationship between body, psyche, and spirit. With their research projects and theoretical statements, they have pointed out how physical illnesses can be psychologically and spiritually caused. Asthma, for example, has long been understood to be caused not just by allergies, but also by smothering mothers who make it difficult for their children to separate and live independent lives.
Researchers have also shown how psychological disorders can have a physical basis, as when a chemical imbalance in the brain builds up and causes someone's OCD. And certainly psychological, physical and spiritual traumas can all cause spiritual development to stop, as when returning army veterans suffering from PTSD lose their faith in God because of what they experienced in war. These and other wonderful theoretical and research innovations have increased our insight about how human beings actually function.
Some spiritual and energetic healers can provide treatment through their unparalleled utilization of energy and faith, but they have largely been unable to teach their methods to others so that their students can treat clients or patients as successfully as these healers do. And there are few methods in medicine, psychotherapy, or spiritual healing that cover the whole gamut of what, in us, may require treatment on the physical, psychological, and/or spiritual levels.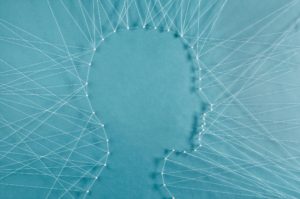 What's in the way? Many energetic and spiritual healers don't know how they produce healing in clients, or can't put how they do it into words in order to teach their methods to others. Scientists, whether they are medical or psychological researchers, have excellent theories, but often haven't found a way to put them into practice.
The problem is threefold:
A LACK OF CLEARLY ARTICULATED, SUCCESSFUL METHODOLOGY—the things the practitioner needs to do that will, for the most part, result in healing

THAT CAN BE TAUGHT WITH ENOUGH CLARITY—Most helping professionals have no training in teaching. This means that those who are naturally gifted with the ability to teach may well do an excellent job, but those without that gift and without training, are unlikely to be able to.

SO THAT DOCTORS, PSYCHOTHERAPISTS AND OTHER HELPING PROFESSIONALS CAN TREAT THEIR CLIENTS AND PATIENTS AS WELL AS THEIR TEACHERS HAVE DONE—If the method can't be passed on to others, it remains in the hands of its originator. This means that it will benefit only the people that originator treats.
Lissa Rankin has rightly complained that, despite the proliferation among helping practitioners of new understanding about the interrelationship among body, psyche and spirit,, there are few treatment methods that are teachable and replicable and that use body, psyche and spirit to heal each other, and that largely work and that take full advantage of our new and still emerging theoretical knowledge. AIT may be the most comprehensive one yet!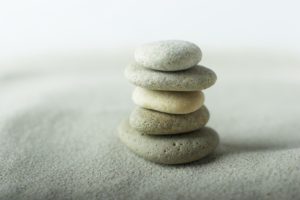 WHAT AIT OFFERS YOU:
The powerful idea that trauma is the cause of all suffering. This is what AIT treats thoroughly, lastingly, and deeply with our wonderful TRAUMA PROTOCOL.

THREE-STEP TRANSFORMATION, a general method for treating all forms and levels of physical illness, psychological disorder and spiritual blockage.

MULTICAUSAL TREATMENT based on the idea that most dysfunctions—bodily, psychological and spiritual– have multiple physical, psychological and spiritual causes that can be treated with AIT.

WE USE ONLINE AND LIVE TRAINING AND SUPERVISION TO TEACH AIT.

FULLY TRAINED PRACTITIONERS LEARN OVER 100 PROTOCOLS TO GET THE AMAZING RESULTS AIT GETS.
We teach AIT to helping professionals in North America, Latin America, Europe, and Asia. Currently the AIT professional training program consists of sixteen seminars available for those who really want to help heal the world.
We also teach AIT FUNDAMENTALS, a simpler form of AIT, to Humanitarian Aid Workers so that they can bring AIT's deep trauma relief everywhere in the world. That is our goal.
COME JOIN US.
LET US HELP YOU HELP OTHERS HEAL
BODY, PSYCHE AND SPIRIT.