Welcome to The Advanced Integrative Therapy Institute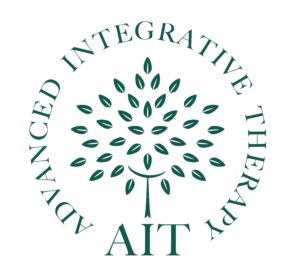 Advanced Integrative Therapy (AIT) is a powerful yet gentle treatment that heals body, psyche, and spirit. AIT easily removes the aftereffects of a trauma, strengthening the individual by instilling positive qualities and productive beliefs.
Become one of over 2,000 AIT-trained therapist teachers from Argentina, Austria, Bulgaria, Canada, Denmark, El Salvador, England, France, Germany, Greece, Guatemala, Honduras, Ireland, Italy, Mexico, Nicaragua, Poland, Switzerland and The United States of America.
SCHEDULED AIT SEMINARS 2020
ONLINE Depth Treatment Seminar
January 3, 17 and 31th. 2020.
Teacher: Asha Clinton, MSW, PhD.
CLICK HERE TO ENROLL.

ONLINE AIT Teacher Training (in English)
Starting: January 2020.
Teacher:  Ruth Cordova.
Contact info: institute.ait@gmail.com
AIT Basics Seminar
February 2020.
Las Vegas, Nevada. USA
Teacher:  Marilyn Dougall.
Contact info: institute.ait@gmail.com

---
NEWS – The Latest in AITI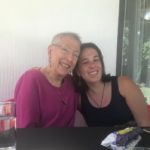 This past July, Asha taught the AIT Seminar "Treating the Wounded Spirit" in Guatemala.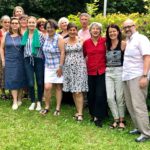 AITI is pleased to announce the release of the first promotion and the first 11 AIT therapists trained in France, this past June 2019.
Asha Clinton, developer of AIT, taught the AIT PTSD Seminar in London UK, this past June 13, 14 and 15, 2019.
Asha Clinton, developer of AIT, received the 2019 Outstanding Contribution to the Field of Energy Psychology and Energy Practices Award.
---
AITI BLOG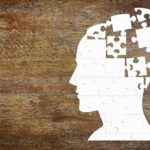 A draft formulation of similarities and differences between AIT and EMDR
The purpose of this paper was to explore the similarities and differences between EMDR and AIT as a base for further discussion with colleagues. Please note this paper does express our own personal experiences and observations.
---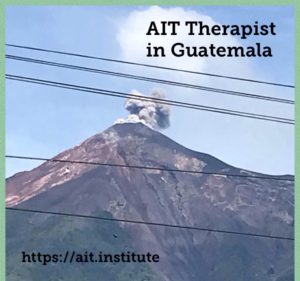 AITI´s Humanitarian Aid Program aims to provide therapeutic assistance and resolution to communities who have lived through a crisis or natural disaster. Read about the team, actions, objectives, needs and symptoms.
A group of experienced AIT Therapists, with the help of Caritas foundation started travelling to Alotenango, in Guatemala, to help and support survivors from the volcano tragedy.

You can help. How?
Visit our page in GOFUNDME  and DONATE.
---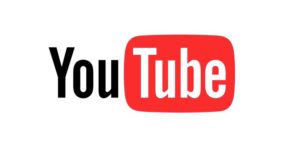 We have a new channel on YOUTUBE.
Follow us and see our videos.
Thank you!  We also are on Facebook, Instagram and Twitter.
---
---