AIT THERAPIST IN EUROPE


MICHELLE SHAPIRO
LONDON, U.K.
Phone number: 07876197039
Michelle Shapiro has been involved with AIT for over 10 years. Michelle has used AIT within the NHS and subsequently full time in her private practise. At present MIchelle is a central teacher of AIT within the UK and across areas of Europe. She teaches the AIT Basics seminar as well as many of the more advanced seminars.
Michelle Shapiro is a United Kingdom based Chartered Clinical Psychologist. Michelle has specialized in working with trauma, using AIT as her core modality. She has also specialized in the Non-violent Resistance (NVR) parenting approach. In her approach she considers Depth Psychology, Neuro-biology and the systemic context of difficulties.
A South African expatriate, Michelle began her UK work career by working in an NHS (National Health Service) Child and Parent service where she remained for 10 years. During this time, Michelle offered both AIT and NVR to the young people and parents alike. At present Michelle is in Private Practice, offering both NVR and AIT to individual clients and families. She is, however, now primarily teaching both modalities to professionals across the UK and in many areas in Europe. She is also offering supervision to professionals embarking on this journey. Michelle is one of the most established teachers of AIT in the UK and across Europe.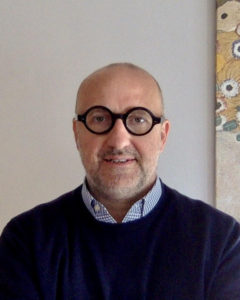 FRANCOIS REY
MONTPELLIER, FRANCE

TAP (Transactional Analysis Practitioner),
AIT practitioner, teacher & supervisor
I promote a gentle & caring approach, at client's own speed. Trauma treatment with AIT has become the main focus of my work, it has been a powerful way to heal clients emotionally, mentally, physically as well as spiritually. My holistic approach to treat traumas is a tailor made and balanced blend of both TA and AIT. My 8 years of experience using both modalities, my Muti-cultural background, my training with highly skilled professionals have shown benefits to clients in treating and resolving issues & traumas such as anxiety, phobias, chronic health conditions and more.
Trained in both France and the USA, I have had the privilege to have trainers
such as Dr Asha Clinton, Dr Vann Joines, Sylvie Nay & Elyane Alleyson.
I am a certified AIT practitioner, teacher & supervisor.
I offer live sessions in my private practice in Montpellier as well as online
sessions and a free initial online consultation.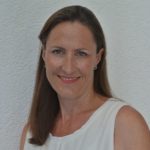 DR. CATHERINE DAY
George Town, Cayman Islands.
drday@aspire.ky
Web: http://www.aspire.ky
Phone: +1-(345) 743-6700

ClinPsyD, BSc (Hons), Consultant Clinical Psychologist, Chartered Psychologist, Registered with HCPC (UK) and HPC (Cayman).
Especialidades: AIT practitioner, AIT teacher trainer, psychodynamic psychotherapy, CBT, psychological therapies adapted for intellectual disability / autism spectrum conditions including Keep Safe harmful sexual behaviour programme, Sexuality & Relationship Education.


TO SEE LATIN AMERICAN AND CARIBBEAN THERAPISTS HERE

If you are an AIT Therapist and you haven't heard from us,
please send us an email to institute.ait@gmail.com