AIT THERAPIST IN EUROPE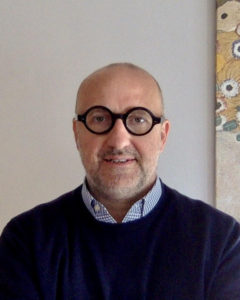 FRANCOIS REY
MONTPELLIER, FRANCE

TAP (Transactional Analysis Practitioner),
AIT practitioner, teacher & supervisor
I promote a gentle & caring approach, at client's own speed. Trauma treatment with AIT has become the main focus of my work, it has been a powerful way to heal clients emotionally, mentally, physically as well as spiritually. My holistic approach to treat traumas is a tailor made and balanced blend of both TA and AIT. My 8 years of experience using both modalities, my Muti-cultural background, my training with highly skilled professionals have shown benefits to clients in treating and resolving issues & traumas such as anxiety, phobias, chronic health conditions and more.
Trained in both France and the USA, I have had the privilege to have trainers
such as Dr Asha Clinton, Dr Vann Joines, Sylvie Nay & Elyane Alleyson.
I am a certified AIT practitioner, teacher & supervisor.
I offer live sessions in my private practice in Montpellier as well as online
sessions and a free initial online consultation.
Liliane Clavel Pardo
Paris, France PHD –  Psychoenergetic Thérapist
AIT Practitioner
Specialist in EFT, hypnosis, and decoding of automatic mechanisms, I take you to the heart of human psychology and unconscious patterns.
I accompany you to find meaning in your daily life, thanks to many tools, EFT above all, TFT, AIT, NLP, hypnosis, psychology of change, coaching, provocative therapy, pedagogy, energy medicine… to help you create a real renewal in your life…
…Because don't forget the most important thing: Anything is possible, especially the Best!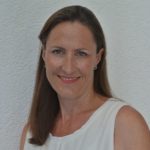 DR. CATHERINE DAY
George Town, Cayman Islands.
drday@aspire.ky
Web: http://www.aspire.ky
Phone: +1-(345) 743-6700

ClinPsyD, BSc (Hons), Consultant Clinical Psychologist, Chartered Psychologist, Registered with HCPC (UK) and HPC (Cayman).
Especialidades: AIT practitioner, AIT teacher trainer, psychodynamic psychotherapy, CBT, psychological therapies adapted for intellectual disability / autism spectrum conditions including Keep Safe harmful sexual behaviour programme, Sexuality & Relationship Education.
TO SEE LATIN AMERICAN AND CARIBBEAN THERAPISTS HERE

If you are an AIT Therapist and you haven't heard from us, 
please send us an email to institute.ait@gmail.com