AIT THERAPIST IN EUROPE
FRANCE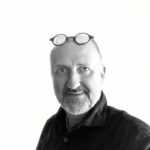 FRANCOIS REY
MONTPELLIER, FRANCE

TAP (Transactional Analysis Practitioner),
AIT practitioner, teacher & supervisor
I promote a gentle & caring approach, at client's own speed. Trauma treatment with AIT has become the main focus of my work, it has been a powerful way to heal clients emotionally, mentally, physically as well as spiritually. My holistic approach to treat traumas is a tailor made and balanced blend of both TA and AIT. My 8 years of experience using both modalities, my Muti-cultural background, my training with highly skilled professionals have shown benefits to clients in treating and resolving issues & traumas such as anxiety, phobias, chronic health conditions and more.
Trained in both France and the USA, I have had the privilege to have trainers
such as Dr Asha Clinton, Dr Vann Joines, Sylvie Nay & Elyane Alleyson.
I am a certified AIT practitioner, teacher & supervisor.
I offer live sessions in my private practice in Montpellier as well as online
sessions and a free initial online consultation.
Liliane Clavel Pardo
Paris, France
PHD –  Psychoenergetic Thérapist
AIT Practitioner
Phone number: +33 (0) 634874578
Email:

[email protected]


Web: https://www.hypnose-eft-paris.fr/
Specialist in EFT, hypnosis, and decoding of automatic mechanisms, I take you to the heart of human psychology and unconscious patterns.
I accompany you to find meaning in your daily life, thanks to many tools, EFT above all, TFT, AIT, NLP, hypnosis, psychology of change, coaching, provocative therapy, pedagogy, energy medicine… to help you create a real renewal in your life… Because don't forget the most important thing: Anything is possible, especially the Best!
CAYMAN ISLANDS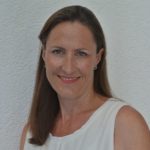 DR. CATHERINE DAY
George Town, Cayman Islands.
[email protected]
Web: http://www.aspire.ky
Phone: +1-(345) 743-6700

ClinPsyD, BSc (Hons), Consultant Clinical Psychologist, Chartered Psychologist, Registered with HCPC (UK) and HPC (Cayman).
Especialidades: AIT practitioner, AIT teacher trainer, psychodynamic psychotherapy, CBT, psychological therapies adapted for intellectual disability / autism spectrum conditions including Keep Safe harmful sexual behaviour programme, Sexuality & Relationship Education.
GERMANY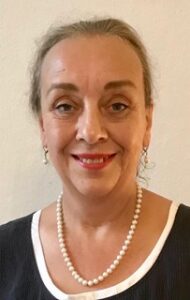 ILSE DEWENTER
Berlin, Germany.
[email protected] 
Phone: +49 179 77 362 07

Diplom Psychologin, Psychologische Psychotherapeutin (Psychotherapeutenkammer Berlin, Senatsverwaltung für Bildung, Jugend und Familie Berlin)
After more than 30 years as a psychotherapist and a lot of valuable training courses I found in AIT an innovative clear methodology for the treatment of body, mind and psyche. AIT treats gently and effectively originating traumas, their consequences (current symptoms) and the connection between both on an emotional, cognitive and spiritual level and integrates different approaches.
AIT Qualification: AIT Certified Practitioner, Teacher and Supervisor
Therapeutic modality: Cognitive Therapy, Systemic Couple- and Family Therapy (Martin Kirschenbaum), Integrative Learning Therapy, Psychological Trauma Therapy (including EMDR), Diploma in Spiritual Healing and Development (Dr. Brenda Davies); Advanced Energy Psychology (Fred Gallo), Hypnosis and Hypnotherapy (Milton Erickson Gesellschaft), Brain spotting; Havening; Advanced Integrative Therapy (AIT)
Clinical areas and client group: Children, Youngsters, Families, Couples, Adults, Supervision, Specialized in the treatment of Traumata (single incident & complex, developmental) and the aftermaths: e.g. DID, PTSD, Anxiety, Attachment Disorders and/or Psychosomatic Pain
Languages: German/English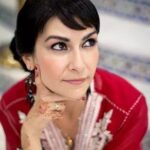 AINHOA PULIDO CUADRADO
Germany and Spain.
[email protected]
Phone: Spain +34 618581270
Germany +491608401695


SPAIN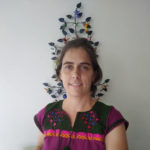 CRISTINA MARTINEZ OLIVE
https://ensoterapias.com/
[email protected]
Terapia AIT (Advanced Integrative Theraphy) y EMDR (Eye Movement Desensitization and Reprocessing), desarrollo de herramientas de sanación ancestral y de desarrollo espiritual a través de la sabiduría del pueblo Maya de Guatemala.
Procesos de Sanación Comunitaria Ancestral e Integrativa a través del Arte en situaciones de Estrés Post-Traumático. Apego y enfermedades psicogénicas. Disponible para trabajar en modo presencial en España o a través de plataformas online (Skype o Zoom).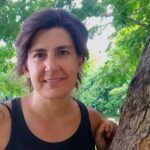 Terapeuta certificada en Terapia Integrativa Avanzada, con las especializaciones en: Tratamiento del apego; Tratamiento de enfermedades multicausales y Tratamiento del espíritu herido.
Soy además, Terapeuta Sexual y de Pareja titulada por la Universidad de Barcelona.
Acompaño procesos de desarrollo y crecimiento psicoemocional tanto individual, como colectivamente, a través del tratamiento del trauma para reducir el sufrimiento. Especializándome en abuso sexual, trastornos de la sexualidad y relaciones de pareja.
Mi trayectoria personal y profesional ligada con los derechos humanos, me ha llevado a especializarme también en la atención a sobrevivientes de violencias basadas en género y por orientación e identidad sexual. Así como el acompañamiento a sobrevivientes de masacres y familiares de migrantes desaparecidos.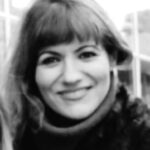 I am a Psychologist, Coach ACC ICF and Mindfulness Instructor. I decided to study Psychology when I was a teenager because I enjoy working with people. I have developed my professional career working with people and teams, in corporate and personal environments with processes for the last 22 years.
Currently, I teach mindfulness and leadership skills and I use systemic coaching with business companies to achieve that people and teams integrate the presence, wellbeing and the transformation in their lifes.
In my experience, working with individuals, I have realized that AIT is one of the most powerful tools to help with trauma and can make profound and positive changes in people. I work primarily with issues such as trauma, anxiety, stress, abuse, depression, addictions, adjustment disorders and relationships, especially attachment. My aim when you work with me is that you live your life as a powerful and transformational journey. I am available for face to face sessions or through zoom or google meet.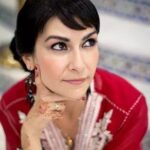 AINHOA PULIDO CUADRADO
Germany and Spain.
[email protected]
Spain +34 618581270
Germany +491608401695


UK (Greater London, Midlands, South West England, Wales)

Mª Alda Gomez Otero
Integrative Energy Psychotherapist (BACP accredited)
Phone: +44 (0)7437 332032
Email: 

[email protected]


Website: www.iepsychotherapy.com
Location: Exeter (UK) and Online
Working Languages: English & Spanish. Good knowledge of French.
Originally from Spain, I lived in France for 3 years, in Ireland for 15 and I have my permanent residence in the UK since 2014. Because of my nomadic adult life, I learnt to adapt to different environments, cultures, and people. This is very useful in my multicultural private practice.
I work with individual adults who experience a wide variety of issues. I believe that trauma is at the root of most difficulties: childhood, transgenerational, spiritual, cultural, or other traumas. In an attempt to survive your traumas, your younger self created certain ways of coping that may be limiting you as an adult: addictions, compulsions, intrusive thoughts, certain behaviours, core beliefs, and they became the issues that bring you to therapy. To experience change in your life, you need to treat the original traumas that caused your difficulties, eliminate the ways of coping that you've been using, and creating new, healthier ones. Energy psychotherapy provides safe tools that can help you in every step of this process.
Energy tools – Emotional Freedom Techniques, Advanced Integrative Therapy, Psychoanalytic Energy Psychotherapy, Waterfall Chakra Clearing, Ask and Receive, and Blue Diamond.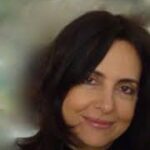 ANASTASIA PATRIKIOU 
Attachment-based Psychoanalytic Psychotherapist
UKCP Reg.
Phone: 078 12 539 843
Email:

[email protected]


Website: www.counselling-in-london.co.uk
Practice location: 1 Harley Street London W1G 9QD
In my work I aim to help create a secure base with clients in order for us to be able to
explore painful experiences and dynamics which have led to the current distress.
I draw on Attachment Theory in order to understand the relational patterns which
have been set up from early a-achment experiences, as well as on Psychoanalytic
Theory in order to understand the psychodynamic development of the individual.
The Rogerian Person-Centred Approach underpins the way in which I work within the
therapeutic space.
In my years of clinical practice I noticed that despite many years of successful work
with clients, certain residual patterns of difficulty would not shift merely with the use
of a talking therapy. This led me to explore energy work in the form of AIT as a way
of dealing with small and big traumata locked in the energy field of the body. I
discovered that this method can lead to a resolution of trauma in a way that
traditional talking therapies cannot. AIT now constitutes an integral part of my work.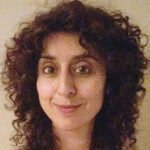 CLAIRE DE LA VARRE 
Consulting Hypnotherapist and Human Givens Therapist (HGI registered, PSA Accredited)
Phone: 07718 607992
E-mail:

[email protected]


Website: www.integrativehypnotherapy.uk
Practice location: Stirling, Scotland, UK
I take an integrative, client-centered, needs-based approach and have been using AIT in conjunction with hypnotherapy and TA since 2010. I trained with Asha Clinton and Vann Joines in the USA. I offer sessions in-person and online, and a free 15-minute initial consultation by phone or online.
Qualification: Certified AIT practitioner, Human Givens Practitioner (MHGI), PhD in Educational Psychology (concentration in child and adolescent development and disability), certified Transactional Analysis Practitioner (TAP). I am a registered member of the Complementary and Natural Healthcare Council (CNHC), the General Hypnotherapy Register, and an accredited practitioner with the General Hypnotherapy Standards Council.
Therapeutic modality: AIT, Hypnotherapy, Medical Hypnosis, Human Givens Therapy, Transactional Analysis.
Clinical areas and client group: Children and adolescents with functional gastrointestinal disorders, adolescents with anxiety, depression, or chronic illness, adolescents with special needs (e.g. autism spectrum disorder, Tourette Syndrome), adults with cancer, problems in daily living e.g. smoking, weight, sleep, fears and phobias, school and work-related issues, unresolved medical symptoms, pain management.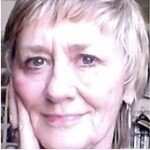 Rebecca Cooper
Psychotherapist (UKCP registered)
Phone: 07977106923
E-mail:

[email protected]


Website: rebecca-cooper.com
Practice location: Bethnal Green, London
As a part of my integrative approach I include working with the body and the energy centres in the body as well as AIT. I have found AIT to be a powerful and extraordinary process which brings together our feeling, mental, physical and spiritual beings dealing with the profoundest traumas in a way that is safe and non re-traumatizing.
Clinical areas and client group: Adoption, Anxiety, Bereavement, Depression, Difficulties arising from childhood, Dissociation, Eating disorders, Low self esteem, Post traumatic stress disorder, Relationship problem, Sexual Abuse, Somatically based problems, Stress, Wanting more out of life, Work issues. I have a particular interest in working with any body focused issues.

My approach integrates person centred and energy psychotherapy modalities. My aim is to develop a therapeutic relationship built on trust, openness and mutual respect. Together we will explore the issues that are causing the current difficulties, look for possible origins for these and treat them using AIT.

Emma Rowlands
Integrative Counsellor (BACP registered)
Phone: 07762191893
E-mail:

[email protected]


Web: http://www.cherishyourmindtherapy.co.uk
Practice location: Central London, SE1 and online
I am an integrative therapist and combine e.g. psychodynamic, relational and body-oriented psychotherapy insights with AIT.
Qualification: Dip Con (The Minster Centre), Converging Streams Course: energy psychotherapy for psychotherapists and other mental health professionals (2013 – 2014), AIT practitioner.
Therapeutic modality: Integrative, psychodynamic, relational, body-orientated, AIT, Emotional Freedom Techniques (EFT), Psychoanalytic Energy Psychotherapy (PEP), Dynamic Energetic Healing (DEH), Tapas Acupressure Technique (TAT), Blue Diamond, Ask and Receive, and Healing from the Body Level Up (HBLU).
Clinical areas and client group: Adult individuals. I work with depression, anxiety, bereavement, trauma, spiritual issues, relational issues, and health issues including physical symptoms not responding well to medical treatment.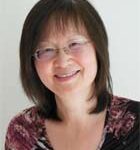 Jennifer Siu
MSc BACP, COSRT & EMDR UK Accredited
Phone: 07771356518
E-mail:

[email protected]


Website: www.jennifersiu.co.uk
Practice location: Bicester OX26, Zoom, Facetime or Skype
I am a certified AIT practitioner, EMDR practitioner, Psychosexual & Relationship Therapist and clinical supervisor with over 20 years' experience supporting clients from diverse ethnic origins and backgrounds. I specialise in trauma, psychosexual and relationship therapy. As an integrative psychotherapist, I provide a safe and empathetic environment whilst using a range of therapeutic approach to suit your particular needs.
Professional registration: BACP 560906, COSRT 2583, EMDR UK S0419
Therapeutic modalities: Integrative, AIT, EMDR, Emotional Focused Therapy
Client groups: heterosexual, LGBTQ individuals and couples.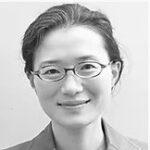 Asuka Yamashina
Chartered Counselling Psychologist (HCPC, BPS and BACP registered)
Phone: 07465440543
E-mail:

[email protected]


Website: www.asukayamashina.com
Practice location: Central London (EC1V)
I combine psychodynamic, humanistic and body-oriented psychotherapy insights with AIT, and collaboratively explore ways to resolve obstacles at all levels, psychological, physical and spiritual.
Qualification: DCounsPsy Professional Doctorate in Counselling Psychology
BPS registered Applied Psychology Service Supervisor.
Therapeutic modality: Integrative, AIT, Dynamic Energetic Healing
Clinical areas and client group: Adult individuals and couples. All issues related to trauma, including relational issues, physical symptoms not responding well to medical treatment, and spiritual or existential issues.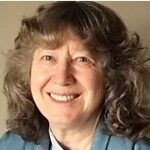 Patsy Bolton
Counsellor (BACP registered)
Phone: 02089778057
E-mail:

[email protected]


Website: www.therapyinteddington.com
Practice location: Teddington, Middlesex. Inbetween Richmond and Kingston.
Although I started out over 20 years ago as a psychodynamic therapist, I have seen the incredible value of integrating body/mind trauma interventions and being guided more than ever by what the client knows to be true. I see integration moving people along faster, offering more relief and a greater depth of insight and perspective than talking methods alone.
Qualification : Msc. in Psychological Counselling, Surrey University
Therapeutic modality: Integrative
Clinical areas and client group: Early trauma and loss issues. Permanency such as adoption or alternative care. Relationships and grief work.

Cindy Pearce
Psychotherapist (UKCP registered), Energy Psychotherapist
Phone: 07968583446
E-mail:

[email protected]


Website: www.themindguide.co.uk
Practice location: North London (N19)
I have a special interest in the direct relationship with the Self and the beliefs that restrict self-love. I am drawn to work with people who want to reconnect with their heart.
Since training in aspects of Psychoanalytic Energy Psychotherapy, Advanced Integrative Therapy and Emotional Freedom Technique, elements of these practices have become interwoven to form a unique method of energy psychology. This allows for a personalised approach adapted to each individual. With this process we can access the language of both unspoken /unknown and known trauma, aspiration and inspiration. My experience is that once recognised this material allows for transformation through the heart, opening to greater access of our light.
Qualification: M.A. Psychotherapy and Healing
Therapeutic modality: Transpersonal, Psychodynamic, Energy
Clinical areas and client group: Spirituality; trauma; realigning through the heart, self-love; creativity and creative expression; the expression and resonance of emotion in the energy-body (auric field)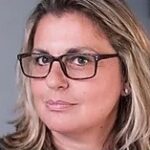 Deborah Petrou
Psychodynamic Counsellor (BPC registered)
Phone: 07480067017
E-mail:

[email protected]


Website: http://www.dmpcounselling.co.uk
Practice location: North London
Working with clients affected by trauma, AIT uses a variety of means to activate the body's energetic flow, with the aim to bring about a release of stress, distressing emotions, bodily-held trauma and disabling negative core beliefs. I work from a psychodynamic approach, based on the principle that current difficulties may stem from earlier experiences. An understanding of these can help you gain a better perspective on your life.
I am an accredited member of the British Psychoanalytic Council (Registration number 21971) adhering to their code of conduct and ethical framework and also that of the BACP.
I am also a member of BICA – British Infertility Counselling Association.
Qualification:
WPF – Certificate in Counselling Skills.
BPC – Post Graduate Diploma in Psychodynamic Counselling.
CPCAB – Level 4 Certificate in Counselling Children.
AIT – Certificate in Advanced Integrative Therapy.
CPCAB – BICA: Counsellors Working in licensed treatment centres or related settings.
Therapeutic modality: Psychodynamic.
Clinical areas and client group: Trauma in Adults & Children, Fertility Counselling.

Jackie van Roosmalen
Child and Adolescent Psychotherapist (BACP registered)
Phone: 07970927001
E-mail:

[email protected]


Website: www.vanrosetherapy.com
Practice location: East Dulwich, London
I worked in the NHS for nearly 20 years in in-patient and out-patient mental health settings before going into full-time private practice in 2014. I work with young people and their families where there are difficulties of mood, relationship and/or behaviour. My approach is analytic with a focus on exploring meaning and feeling. I integrate Mindfulness and energy psychology into work.
Qualification: Child and Adolescent Psychotherapist (Association of Child Psychotherapists)
Therapeutic modality: Psychoanalytic Psychotherapy.
Clinical areas and client group: Children, Adolescents, Young Adults, Parents. Depression & Anxiety. Relationship Difficulties. Trauma (single incident & complex, developmental). Gender & sexuality issues. Deliberate self harm.
Alison Oliver
Systemic and Family Therapist (UKCP registered)
Phone: 07891902476
E-mail:

[email protected]


Practice location: Leamington Spa
I use a systemic and client centred approach to support engagement with clients and work collaboratively with them to create ideas about what has led to them seek help. AIT is an integrative part of this approach, which I use to help them clear trauma related to the narratives they create. I offer face to face work and use Skype or Zoom sometimes.
Qualification: Systemic and Family Therapist MSC.
Therapeutic modality: Systemic and Family Therapy.
Clinical areas of interest and client group: AIT, Systemic and Family Therapy, NVR, DDP, eating disorders mental health, adolescents and adults mental health.

Vicky Hollins
Humanistic Integrative Counsellor (BACP registered)
Phone: 07725940234
E-mail:

[email protected]


Website: https://www.counselling-directory.org.uk/counsellors/vicky-hollins
Practice location: Bristol, Clifton, Hanham, St George, Fishponds
I qualified in Bristol in 2011 and have since been drawn towards working with the whole of the person not just our mind. I offer a reflective and caring space where we can work through the difficult parts of your story. I integrate a variety of therapeutic tools in the process of actualisation. I look forward to hearing from you.
Qualification: BA Hon in Counselling
Therapeutic modality: Humanistic Integrative Counselling
Clinical areas of interest and client group: Adults, trauma, PTSD, childhood and family issues, addictions, relationship difficulties, stress, anxiety, and much more.
Jill Lubienski
Systemic Psychotherapist (UKCP registered)
Phone: 07792872958
E-mail:

[email protected]


Practice location: Cardiff, South Wales
I am Systemic Psychotherapist working part time in an NHS child and adolescent mental health service as well as running a private practice. I offer AIT to clients who see me in my private practice. I find it particularly helpful to combine AIT with a parenting approach called NVR for parents who may be suffering trauma related to violence from their children.
Qualification: MSc Systemic Psychotherapy
Therapeutic modality: Systemic Psychotherapy
Clinical areas of interest and client group: Individuals, couples and families. Child to parent violence and control. Adoption related issues.
TO SEE LATIN AMERICAN AND CARIBBEAN THERAPISTS HERE

If you are an AIT Therapist and you haven't heard from us, 
please send us an email to 

[email protected]