NORTH AMERICA THERAPISTS
LATIN AMERICAN THERAPISTS HERE
EUROPEAN THERAPISTS HERE
If you are an AIT Therapist and you haven't heard from us,  please send us an email to institute.ait@gmail.com

Choose the state to find an AIT Therapist:

CALIFORNIA
COLORADO
FLORIDA
GEORGIA
LOUISIANA
MARYLAND
MASSACHUSETTS
MICHIGAN
NEW JERSEY
NEW MEXICO
NEW YORK
NORTH CAROLINA
NORTH DAKOTA
OHIO
OREGON
PENSILVANIA
RHODE ISLAND
SOUTH CAROLINA
TENNESSEE
TEXAS
UTAH
VERMONT
VIRGINIA
WASHINGTON

CALIFORNIA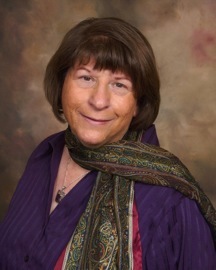 BARBARA ALLEN
Berkeley CA  510-528-4976
therapymaster@earthlink.net
www.advancedhypnotherapy.com
Barbara Allen, MS, CCHT, DCEP. I am a seasoned AIT therapist, trained by Dr. Clinton. Highly skilled in trauma work. I've been very successful in resolving anxiety, depression, panic, phobias, trauma, addictions, OCD, & more. Relationships are a specialty. Wise, caring deep work that has proven effective even for people who have felt stuck or blocked for a long time. 20+ years of experience with many success stories. EMDR, NLP, TAT, Eden Energy Medicine and other modalities. Certified in AIT & hold the Diplomate in Comprehensive Energy Psychology. I offer phone/Skype sessions and a free initial phone consultation.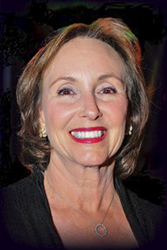 VICTORIA DANZIG
La Jolla CA  858-550-9977
victoriadanzig@msn.com  www.aitenergyhealing.com 
Victoria Danzig, LCSW, works with clients who suffer from traumatic experiences and addictions. Passionate about AIT, Victoria has taught Basics since 2005 and has contributed to the AIT Teachers Manual.
HARUKO EMOTO FUCHS 

Berkeley CA    (510) 841-5639
harukoemoto@yahoo.com
Combined with my intuitive insight I offer these areas of specialty: Advanced Integrative Therapy (AIT), Quantum Activations, Hypnotherapy, EMDR, EFT, and Distant Healing.
MARY MCMANUS
Berkeley CA   510-848-8084
mkmcmanus@earthlink.net
As a marriage and family therapist specializing in AIT since 2001, I help individuals, couples, and children talk about and clear traumas, negative thinking/beliefs, stuckness, blocks, phobias, fears, anxiety, triggers, relationship problems, mind/body ailments, spiritual crises, and more. 3 USA Office locations: San Francisco, CA 94115 Rockridge Oakland, CA 94618 Concord, CA 94521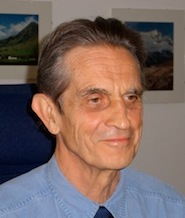 TONY ROFFERS
Oakland CA 94602   510-531-6730
tonyroffers@earthlink.net   www.tonyroffers.com
Tony Roffers, PhD teaches the following AIT Seminars: Basics, MAP, Presence & Dissociation, Sensitivities, Detox & Nutrition. He is certified to supervise AIT therapists at all levels.
HY SABATH

Redondo Beach CA   310-849-0412
hysab@roadrunner.com
In practice over 25 years and using Energy Psychology for a decade. Of all the different Energy Psychology techniques in which I have been Certified, I find AIT the most powerful and effective. AIT does the best job of integrating both Traditional and Energy Psychology approaches to produce in depth healing in the shortest possible time. I am also a Certified Relational Life Institute Couple Therapist.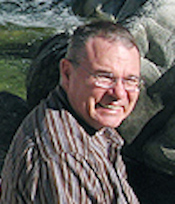 GEORGE SALIM MATCHETTE
Vallejo CA    415-350-9872
salim_george@sbcglobal.net
www.communityhealingcenters.org/staff.html#george
ENID V. SINGER, Ph.D., MFT 

San Diego CA   858-755-7541
seeuniversewithin@gmail.com
Enid V. Singer, Ph.D., MFT is a Certified Trauma Specialist, EMDR consultant and A.I.T. Basics Teacher. She is a lively and substantive community educator. Speaks Spanish.
COLORADO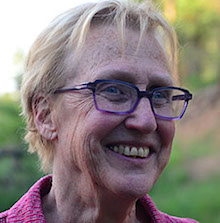 MARILYN DOUGALL
Woodland Park CO   719-687-8848
marilyn@marilyndougall.com
FLORIDA
GEORGIA HOWORTH-FAIR, MS, LMFT, LMHC, DCEP
Orlando FL  407-263-8977
info@EFTorlando.com
I specialize in treating childhood trauma (sexual, physical and emotional) and addiction, individually, in group and in couples therapy. I have found AIT to be the most powerful tool I have used to work through the issues listed above. I have been in practice since 1982.
GEORGIA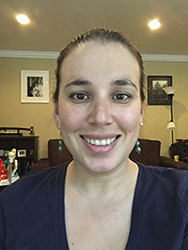 RUTH CORDOVA
Atlanta, GA
cordova.ruth@gmail.com
I am a psychologist from Guatemala who specialized in Gestalt Therapy in Argentina. I have been utilizing AIT in my practice since 2004 and have studied other therapies including EMDR and Thetahealing. I am an AIT teacher and supervisor. I am available for private sessions or through Skype or Facetime.
LOUISIANA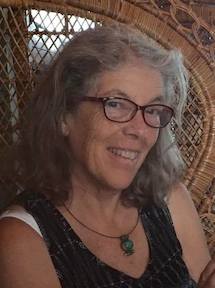 CHRIS DESJARDINS
Mandeville LA  985-624-2942
christinedesjardins8@gmail.com www.northshorecounselingandwellness.com
I became interested in therapy through meditation practice that both helped calm my mind and made me acutely aware of states that were making my life unhappy. A search for ways to transform the negatives lead me to therapies that had a strong body/mind connection and I received training in Eye movement desensitization and reprocessing (EMDR), and Advanced Integrative Therapy (AIT). I work primarily with issues such as anxiety, PTSD, sexual abuse, depression and adjustment disorders. I am continually amazed at people's ability to cope with the circumstances of their lives and the resiliency of the human mind. I often find myself feeling honored to be present as someone uncovers the reasons for a troubling behavior and learns the good intent behind the choices that were made.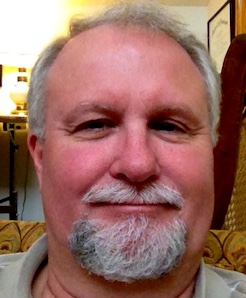 DARRELL GALATAS, LSCW
Covington LA  985-630-3894
dglcsw@gmail.com
I am Darrell Galatas, Clinical Social Worker. I am a Southeast Louisiana native in private practice in St. Tammany Parish. I like working with the wounds of trauma, grief, relationship, adolescent adjustment, parenting, LGBT issues, creative blocks, and men's issues. I believe that one's nature is essentially curious and full of wonder, and that the emotional wounding we experience through life increases defensive behaviors. Defensiveness hampers our freedom to explore and experience. The wounds heal with consciousness. The process of becoming conscious and healing is accelerated with methods including Advanced Integrative Therapy. I also love expressive arts, especially music, and incorporate them in discovering truth about the self with my clients. It is a joyful mission!

SHERWOOD ICE, MPS, MSW
New Orleans LA   504-488-2198
sherwoodice@bellsouth.net
I have been in the mental health field for over 30 years, primarily working with adults. I have experience in Addictions Recovery and Families in Recovery. I utilize object relations, Jungian, psychoanalytic, psycho-social and interpersonal therapies. My special interests are transpersonal therapy and use of therapy as spiritual practice. I love my work!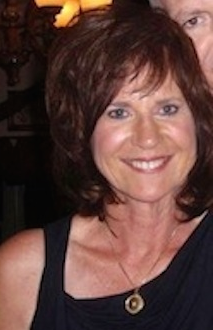 JANET KAHOE, LPC, CRC, NCC
New Orleans LA
JKahoe@gmail.com  www.janet-kahoe.com
I have worked in the field of Counseling and Psychotherapy for over 35 year. I have several years of  experience working with clients with physical disabilities and have specialized in the areas of grief and loss with over 15 years working in Hospice arena caring for dyeing patients and their families and in 1997 started The Seasons Grief and Loss Center which is the first comprehensive Grief Center in the New Orleans metropolitan area serving children,  adolescents, and adults. In this capacity I have provided psychotherapy with clients experiencing trauma and since 2006 have trained extensively in Advanced Integrative Therapy.
LYNNE KOCH
New Orleans LA 70125
lynnehkoch@gmail.com   504-866-6271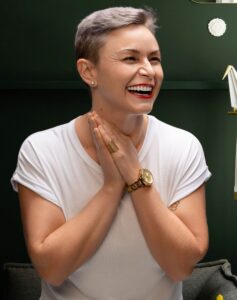 BETH PACE
New Orleans LA   504-383-7137
beth.v.pace@protonmail.com

I am a Licensed Professional Counselor Supervisor (LPCS) in New Orleans, LA. It can be helpful to understand the roots for our current thinking and behavior in brain biology and evolutionary psychology. Dysfunctional systems can also contribute to our distress and compulsive coping strategies. I address change from a person centered theoretical orientation that is designed to affirm that you are the expert in your own life. I believe that treating root traumas can lead to greater self-awareness. Treating trauma also creates more energetic and emotional space to learn how to cope with life in a different way.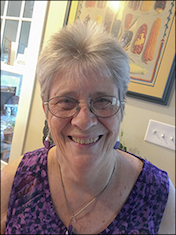 ANN PATTESON
New Orleans LA   504-866-0901
ampatt9@gmail.com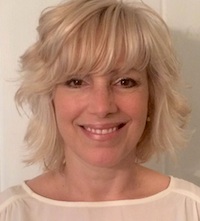 TERRY ROUPRICH, LCSW
Baton Rouge LA    225-614-9477
trouprich64@gmail.com
I have more than 25 years of experience as a therapist and I am also a Reiki Master. I specialize in individual and family therapy for children, adolescents and adults who are experiencing emotional and behavioral issues. I believe that all children, no matter the situation, have strength and resiliency from within themselves. I strive to help each one through our work together in therapy to fully access and utilize these qualities. I have a strong desire to help and support children and families and know that AIT can make profound and positive changes in the lives of many people. I offer sensitivity, warmth, and strive to create a safe, compassionate and accepting environment for my clients.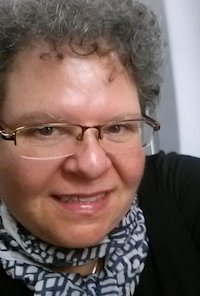 ROBIN TOLER
Baton Rouge LA   225-344-1572
RobinToler1@gmail.com   www.robintoler.com
I have an Advanced Integrative Therapy practice near Louisiana State University in Baton Rouge. Toler's mental health services include art therapy, addictions counseling, pain management and women's mental health consultation.  Toler's practice centers on diversity and cultural competence; Toler's services are based on feminist principles: equity and human rights'.
CATHERINE VARINO

New Orleans LA   504-841-0596
catvarino@cox.net
GUY ZACHRY

Youngsville, LA   337-857-8375
marahccs@bellsouth.net
www.marahcounseling.com
Guy owns and operates Marah Counseling & Coaching Svcs., LLC with his wife, Jennifer Zachry. He is a licensed counselor in the state of Louisiana and a certified coach, specializing in trauma resolution and couples therapy.

MARYLAND
GAYE SHELLEY
Frederick MD  240-888-9572
gshelley2@comcast.net
MASSACHUSETTS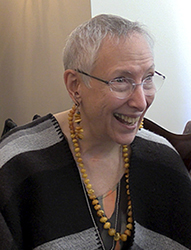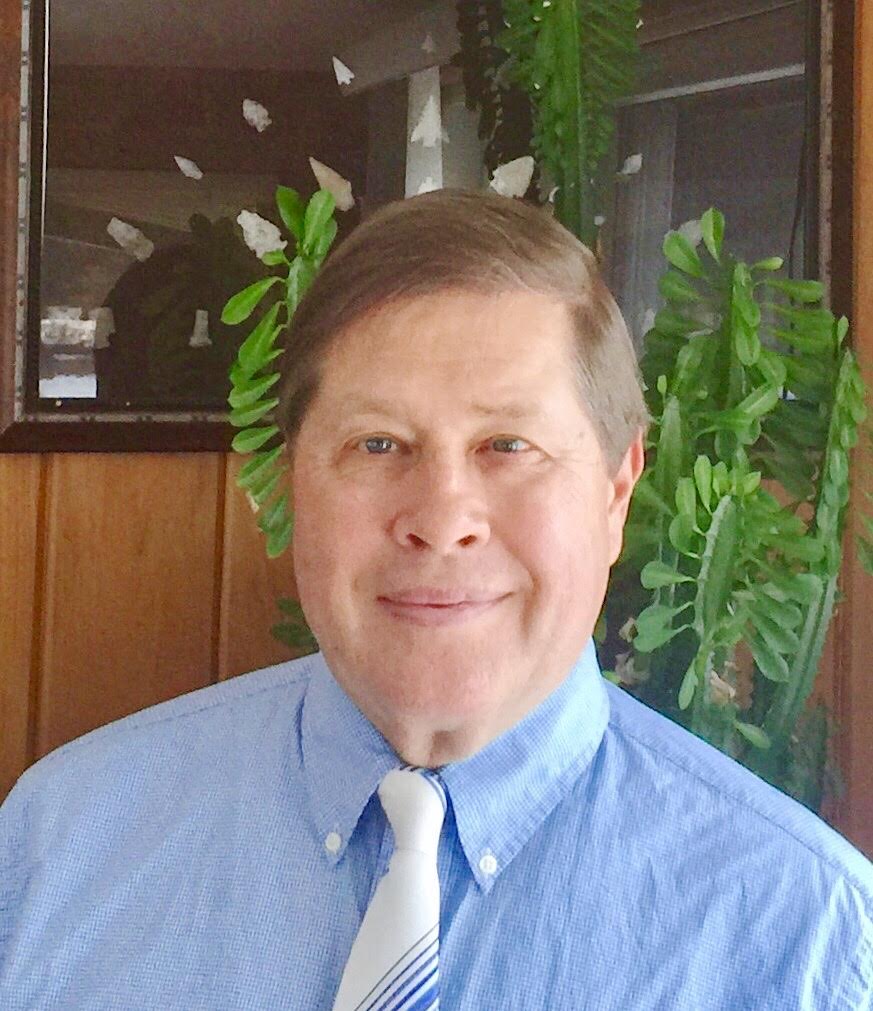 WILLIAM R. NEWMAN
Amesbury, MA
M. Div., Ordained Presbyterian Minister, 39 years, LCSW,
Licensed Clinical Social Worker, 39 years, D.Min., Licensed Clinical Psychologist, 35 years.
drbillnewman@gmail.com
Seacoast Counseling Centers, PC.
Available in person on the North Shore of Boston, by telephone or by Zoom, Mend, Chiron, or VSee internet platforms.
MICHIGAN
KATHY BLOUGH
, Psy.S, LLC
SagePoint Institute for Integrative Health.
2350 Washtenaw Ave, St. 8
Ann Arbor, MI 48104
734-913-5404
www.SPiiH.com
Phone, Zoom, Vsee or FaceTime.

SHARON HALL, LCSW
Royal Oak MI   248-399-7711
sharonkhall@comcast.net
Since 1985, working with individuals, couples & families using a variety of approaches including family dynamics and energy therapy.
NEW JERSEY
HOLLY GAUL
Brick NJ  732-458-6481
isisholly@comcast.net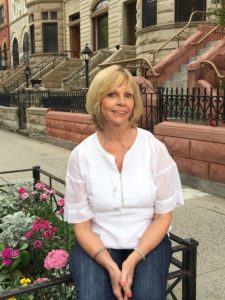 MARGARET HARTMANN, LCSW
Red Bank NJ  732-275-1036
Web: http://healingfornow.com/
margyhart1@hotmail.com
I am a certified practitioner of Advance Integrative Therapy (AIT), specializing in present and past traumas.
NEW MEXICO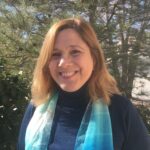 I'm a therapist with over 24 years of experience in mental health and an active member of the Humanitarian Committee at the Association for Comprehensive Energy Psycology. After all my years in the field, I came across AIT and I believe it's one of the most powerful tools to help with trauma. I work with children, clients with special needs, athletes, artists, and anyone that needs an additional boost in their energy and their life. My goal is to help unleash each client's potential to achieve their own goals in life. I treat disorders like trauma, personality disorders, depression, anxiety, etc. I can provide services in Spanish, English, or Portuguese.
NEW YORK
BARI BANNISTER
Corinth NY  518-654-2398
barijb@gmail.com
www.northcountrycounseling.com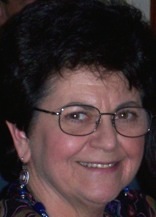 SUSAN BOVE, LCSW,BCD
Goshen NY  845-294-5856
sbove01@gmail.com
www.susanbove.com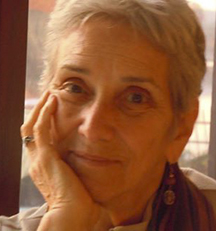 SUSAN DAWDY
New Lebanon NY  518-794-7510
sarfarazsusan@gmail.com   www.susandawdy.com
CHRISTINE GATUSSO. MSW, LCSWR.

20 Milton Ave. Highland, NY 12528
(845) 392-6670
Mail: c.gattuso_lcswr@yahoo.com
I am a New York State Licensed Clinical Social Worker who has worked primarily with those recovering from traumatic experiences since 1999.  I am continually awed by people's ability to continue onward despite devastating experiences.  By becoming AIT certified and incorporating AIT into my practice for those open to this therapy, I have witnessed first hand, clients' transformation by developing greater connection with their body and coming into their sense of self  empowerment,  breaking free from the invisible bondage of false beliefs, patterns and defenses that no longer produce the results they want.  Furthermore, I have witnessed those suffering from depression, anxiety, ptsd and personality disorders get relief in a shorter amount of time then traditional therapies.  Call for free initial consultation.

SHERI FORTIN, LMHC
Corinth / Saratoga Springs

Phone: 518 290 1105
Ripplescounseling2020@gmail.com
DEBORAH KARNBAD, LCSW-R
New York & Queens NY  718 997 9536 or 917 846 7951
DeborahKarnbad@gmail.com    www.DeborahKarnbad.com
Certified in Advanced Integrative Therapy (AIT) Board Certified Diplomate in Clinical Social Work (BCD) Certified Group Psychotherapist (CGP) I have been a practicing psychotherapist in private practice for over 30 years, specializing in treating depression, anxiety, and eating disorders. In addition, I see couples and run psychotherapy groups. Having added AIT into my practice, I see remarkable results in my clients progress. Using AIT protocols, my clients have taken their progress to another level of growth and transformation.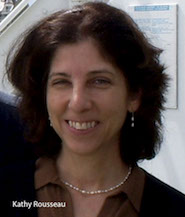 KATHY ROUSSEAU, LCSW
Rhinebeck NY  917-541-4000
kathyrou2@gmail.com
Kathy received her master's degree from NYU and works with young adults, adults, and seniors. She is experienced working with illness, death and dying, trauma, anxiety, depression, and others, and has been practicing for over 10 years. She finds the AIT method to be ground-breaking and powerful in it's potential to help people. She integrates other methods that are evidence-based via the multitudes of neuroscience discoveries, such as mindfulness, meditation, developing compassion for oneself, and movement such as yoga or other exercise. Kathy has the ability to convey the warmth of a compassionate approach to clients, combined with the clarity to see how necessary it is to use a whole-body method such as AIT to help clients who are suffering so much and trying so hard to make sense of their lives, and find support and healing. She practices the Buddhist path and lives with her husband on the east side of the Hudson Valley in New York.
NORTH CAROLINA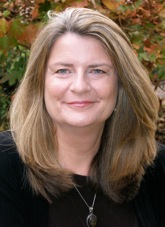 HELEN CAMPBELL
Greensboro NC  336 274-4669 ext 5
ohzone@infionline.net
MARCIA GUIMARAES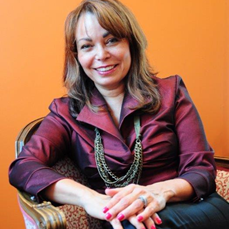 Wilmington NC  910-409-7466
mg@insightfulmindsnc.com   www.insightfulmindsnc.com
I believe everyone has an inner potential for healing. I am trilingual (English, Portuguese, Spanish) and have a special interest in cultures. In my work with multicultural families, I developed an extreme sense of respect, sensitiveness and appreciation for the distinctiveness of all my clients. I offer a nonjudgmental and safe environment in which we build our therapeutic relationship, an important element for healing.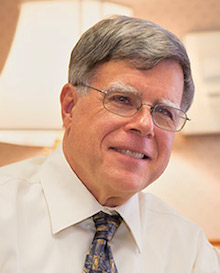 RICHARD KEVIN
Raleigh NC   919-878-7800
info@drrkevin.com  www.drrkevin.com
I am a licensed clinical psychologist and psychotherapist who has worked in a variety of settings for more than 30 years. I began working with Advanced Integrative Therapy in 2007. The core of my work with you is building a relationship based on respect for your experience. I have found that AIT allows us to identify core issues and often speeds healing.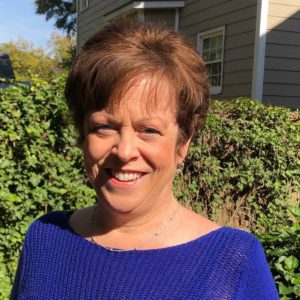 BARBARA J. KOHLER, MS, CRC, LPC, NCC
Mail: barbara@barbarajkohler.com
Web www.barbarajkohler.com
Phone number: 1-252-758-8636
I am an experiential Christian counselor with over 20 years experience practicing in eastern (Greenville) North Carolina. Everywhere Jesus went, He gave people an experience. I use techniques that are clinically sound and biblically supported. I love doing energy work from a biblical perspective and have found it to be part of my everyday practice. Much of our unbelief comes from uncleared trauma. AIT helps to clear out the unbelief that keeps us from receiving the abundant life God wants us to have. I am also trained in Redecision Therapy, HeartSync, and Transformational Prayer Ministry. I use cognitive behavioral techniques to help support the deep work of inner healing for the transformation of the whole personality.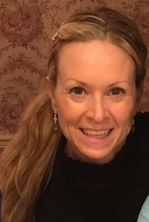 JULIE MARION, LPC, NCC, NCSC
Stella NC  & Crystal Coast Counseling Swansboro, NC
910-326-9011
crystalcoastcounseling@yahoo.com

JUDY MCCLUNG
Asheville NC   828-712-3469
odessawellness@gmail.com
www.odessawellness.com
MARK MCGROARY
Jamestown NC   336-880-9061
markmcgroary@gmail.com
I am a Clinical Supervisor and Practitioner who specializes in treating adults and children who have experienced or are experiencing the adverse effects of alcoholism and addiction in the home.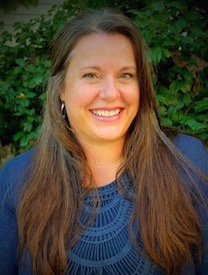 KAMBRA MEYER, LPC,LCAS
Asheville NC   828 367-7077
kambra.meyer@gmail.com  www.manifestcounseling.com
As a trained Art Therapist, I have always valued the unconscious as a force of healing potential. AIT unlocks messages from the unconscious to help us remove blocks that get in our way. Exploring AIT both personally and professionally has convinced me of its ability to transform struggle and trauma of all kinds into resilience and vitality of the human spirit. I am a Licensed Professional Counselor, Licensed Clinical Addictions Specialist and have an MA in Art Therapy. I have over a decade's experience helping people heal, blending a variety of creative and expressive therapeutic approaches with evidence-based interventions to meet the individual needs of the people I serve. I specialize in trauma, am certified in AIT, am trained in EMDR and EFT, and AIT remains my favorite approach. To me, therapy is a collaborative journey and I will always consider the whole person, drawing upon each client's strengths and intrinsic health. I truly believe in the healing power of Advanced Integrative Therapy and have witnessed it benefit people of all ages and all levels of suffering. So, whether it's with me or another provider, I strongly encourage you to give it a try!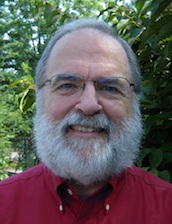 Peter Nagel, LMFT, CGP
Asheboro NC 27205 and Pinehurst NC 28374
peter@nagel4therapy.com   336-626-5989
http://www.nagel4therapy.com/
Since becoming Certified as an AIT Practitioner, Peter has completed at least eight Advanced AIT Seminars.  Mr. Nagel enjoys assisting adults to heal from past traumas to lead healthy and productive lives while enhancing their relationships.  Peter is an AIT Teacher in Training and hopes to bring AIT Seminars to psychotherapists in the Sandhills and the Piedmont areas of North Carolina.  Mr. Nagel provides AAMFT Approved Supervision to post-graduates who want to improve their clinical skills with adults, couples and families in Pinehurst (910) 235-0900 and Asheboro (336) 626-5989.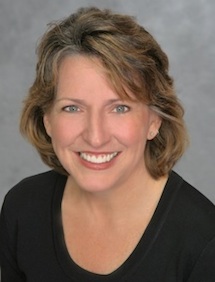 NANCY L. SMITH
Chapel Hill NC   919-469-4995
nsmithcns@cs.com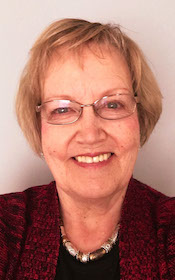 MERYA WOLFE, MA, LCSW
Cary NC   919-931-7453
meryawolfe@bellsouth.net   http://www.mwolfetherapy.com
I believe that life is a wonderful journey of constant growth. Like any journey it can at times be challenging and discouraging. How you deal with the bumps in the road and the more difficult times has a great impact on your physical and emotional well-being. I have been helping individuals as well as couples and children, for over 25 years to resolve and overcome their emotional, behavioral, relational or spiritual difficulties. I am bilingual: speak English and Finnish. Besides treating mood and anxiety disorders, I specialize in treatment of Post-Traumatic Stress, caused by either childhood or more recent trauma. As a therapist I may use traditional counseling and psychotherapy techniques, but also EMDR , EFT (or meridian tapping to alleviate symptoms of depression and anxiety) and AIT (which uses body's energy centers to heal psychological and spiritual wounds energetically). I am certified Transactional Analysis practitioner. I also have special interest in multi cultural family issues and refugees' adjustment in their new culture.
NORTH DAKOTA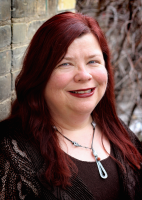 LAURIE BRUSTAD KENNEDY
Grand Forks ND    701-746-4400
dr.laurie@selfgrowthandrenewal.com
www.selfgrowthandrenewal.com
OHIO
R. MARA KLEINMAN
Cincinnati OH   513-984-2800
marakphd@aol.com
OREGON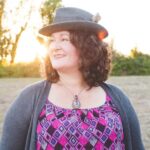 Tabatha Bird Weaver, MAMFT, LPC, LMFT, DCEP
Orgeon. 503-308-8099
Karmicalchemist.com
PENSILVANIA
KATIE HYNES
Valley Forge PA   484-923-1331
psykhynes@gmail.com
I have been working with AIT for several years. It is a powerful and effective technique for healing the traumas that keep us from being who we truly are. Phone sessions are sometimes possible. Many insurances accepted.
RHODE ISLAND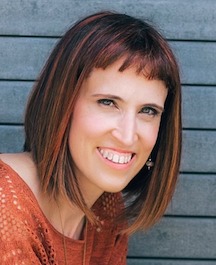 LISA BOWKER
Providence, RI
401-261-8337
lisa@lisabowker.com
www.lisabowker.com
Certified Advanced Integrative Therapy (AIT) Practitioner and AIT Basics Teacher.
Authentic growth involves healing the wounds that caused choices and experiences that have limited you, and nourishing what never got a chance to grow. AIT was designed to help you do both! I'm passionate about helping clients overcome difficult, chronic issues and embark on the courageous journey of inner transformation. In using AIT with clients over the past 15 years I've come to understand that an extraordinary life starts with opening your heart.
Could AIT be the next step in your healing journey? If this approach resonates with you, contact me for a complimentary consultation and see if working together feels right for you.
I'm available to work in person, by phone, and online via Zoom, Doxyme, VSee or Skype.
SOUTH CAROLINA

DIANNE WINCHESTER, MA, LPC, LAC
Dianne@anandicounseling.com
www.anandicounseling.com
Phone: 828-335-6601
Do you realize the answers you seek exist within you? Life's disruptions, losses and painful experiences leave negative imprints, which result in unpleasant symptoms like low self-esteem, limiting self-beliefs and negative thoughts about others and life. These experiences and the undesirable impacts cloud the part of you with all of the answers, your true essence. Together we will work to liberate you from the marks that past disturbances have left in order to be the healthiest and best version of your true self. Take a journey to intimately know and love yourself, and discover the roots of your thoughts, feelings and behaviors.
I use a combination of transformational therapeutic modalities to facilitate your healing journey such as Advanced Integrative Therapy (AIT), Transactional Analysis (TA – Ego States), Redecision Therapy (a combination of experiential therapy using TA and Gestalt Therapy) and talk therapy. In my experience, the combination of these therapies provides relief from the current symptoms of depression or anxiety as well as certain physical symptoms (unfelt feelings) by identifying and processing the originating causes and treating them.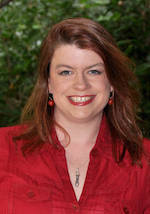 MARY UNDERWOOD
Spartanburg SC   864-266-0634
mary@awakeningenergies.com
www.awakeningenergies.com
TENNESSEE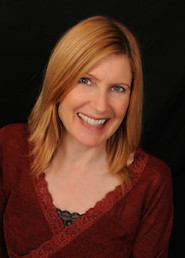 MARIE TURLEY
Nashville TN   615-298-2329
marieheehee@aol.com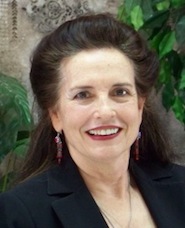 JUDITH RONEY
McMinnville TN   931-668-9202
judithroney@blomand.net
TEXAS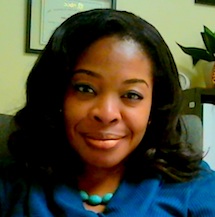 KHADIJAT QUADRI MA, MS, LPC, NCC
San Antonio & Austin & Killeen TX   210-314-7687
kuadracs@gmail.comwww.kuadracs.com
Kuadra Consulting Service is counseling/therapy, consulting, grant writing and research oriented mental health practice proudly serving San Antonio, Austin and Killeen Texas.
UTAH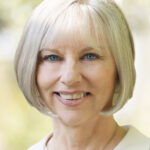 Maikwe Parsons, JD, MSW, LCSW
St. George, Utah
Las Vegas, Nevada
(702) 321-7567
Email: parsons8149@gmail.com
I have used the integration of body-mind-spirit in various therapeutic methods since 1988. I have found the depth and breadth of AIT integrates the best of traditional and energy modalities, and yet goes far beyond, in order to assist clients to make potentially life-changing advances. I use telehealth for my clients in Utah and Nevada. I welcome an email inquiry or phone call to see if my AIT practice is a good fit for you. Please write "AIT Inquiry" in the subject line or leave a short message. (702) 321-7567.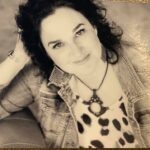 Saskia Stallings, LCSW
St. George, Utah
435-359-2433
www.saskiastallings.com
Prior to becoming certified in AIT, I did several trainings in trauma as well as practiced EMDR therapy. For several years before becoming a therapist, I was an energy practitioner. I have found AIT to be one of the most powerful and complete techniques when it comes to trauma work. It is right down my alley where I get to bring in my intuition and different perspectives on healing to my practice. I also am a fan of mindfulness and EFT. I work primarily with anxiety, PTSD, sexual abuse, and depression. I also like to help people step into their purpose, and teach how to create a better life through belief work and manifesting techniques.
VERMONT
DEBORAH KETCHAMMA, LCMHC, RPT
St. Albans, VT
Phone: 802-524-0305, ext. 6
Available in office only at this time
In 20 years of witnessing the healing of adults/children within the therapeutic relationship, I am in awe of the strength and resiliency individuals show in the face of truly traumatic events. Over the years, I have built a level of expertise in understanding the role that the transpersonal plays in the healing process, and AIT has been an extremely helpful tool to that end. As a Registered Play Therapist, I have examined clinically how the story we tell ourselves about an event (past, present, future) dictates both the burdens & the strengths we assign to our "self." In that story lives themes that sometimes materialize as triggers, blocks and emotional charges that hinder healing.  AIT is a gentle way to release that energy from the body making room for more of life's joys and contentment.  I welcome you to that process of discovery and healing as we partner together on the human journey.
KARY BENNETT, MA, CN, LCHC
Stowe, VT 802-343-4796
Web: www.integralwellnessvt.com
Mail: kary@integralwellnessvt.com
Certified Advanced Integrative Therapy (AIT)
practitioner, supervisor; and AIT Basics instructor.
My work's passion lies in my belief that the body and mind are deeply connected; therefore, the emotional, physical, and spiritual aspects of each individual need to be balanced for growth and healing to occur.
I am trained in cognitive-behavioral therapy; psychodynamic therapy; body-centered techniques; mindfulness; EMDR; Gestalt; and AIT. In my 19 years of practice, I have found AIT to be the most effective therapeutic approach for facilitating deep and profound healing. AIT liberates us from the conscious and unconscious traumas that limit is from living a full life. Without traumatic blockages, we are empowered to live life in alignment with our authentic truth. If you desire to live you authentic to truth, I'd love to work with you and assist you along your path!
In addition to in-person treatment and supervision, I am available via a secure, HIPPA compliant internet platform.
VIRGINIA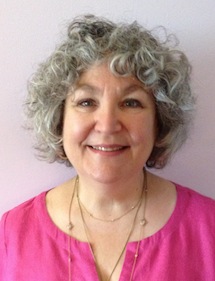 JAN IRIS SMITH, LCSW-C,BCD
Cabin John MD  301-320-4825 & Vienna, VA  571-239-2600
janirissmith@verizon.net
I have been in private practice since 1984 and am currently located in both Montgomery County, MD and Fairfax County, VA. I am trained in psychodynamic psychotherapy, transpersonal therapy, couples and family therapy and energy psychology in addition to other modalities. In the past 3 years I have studied AIT work and find it highly useful for many clients, as it gives relief to many whose trauma is deep seated and difficult to mitigate. I work with older adolescents, adults and elderly clients.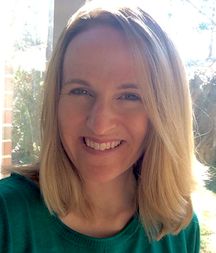 KELLY SCHARVER
Virginia Beach VA  757-497-3670
www.tpsvb.com
I specialize in couples counseling and helping individuals become extraordinary in their relationships. Learning how to develop healthy relationships and heal from past relationship struggles is vital to becoming your best self. I guide clients through understanding their unique relationship patterns so they can make the changes to develop healthy relationships. I use Advanced Integrative Therapy, to help clients heal from past hurts or resentments that may affect their relationships today. In addition to being a Licensed Professional Counselor in Virgina and obtaining a Masters in Professional Counseling in Illinois, I have specialized training in couples counseling. I have completed Level 1 and the Level 2 Advanced Training of The Couples Institute with Ellyn Bader, PHD. In the past I had training in PAIRS, attended trainings with Sue Johnson in Emotionally Focused Couples Therapy, and trainings with Vann Joines at the Southeast Institute in couples therapy and redecision therapy.
WASHINGTON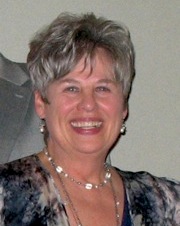 CHERYL ROHRIG
Spokane WA     509-869-5870
cmrohrig@hotmail.com
If you are an AIT Therapist and you haven't heard from us, 
please send us an email to institute.ait@gmail.com