Description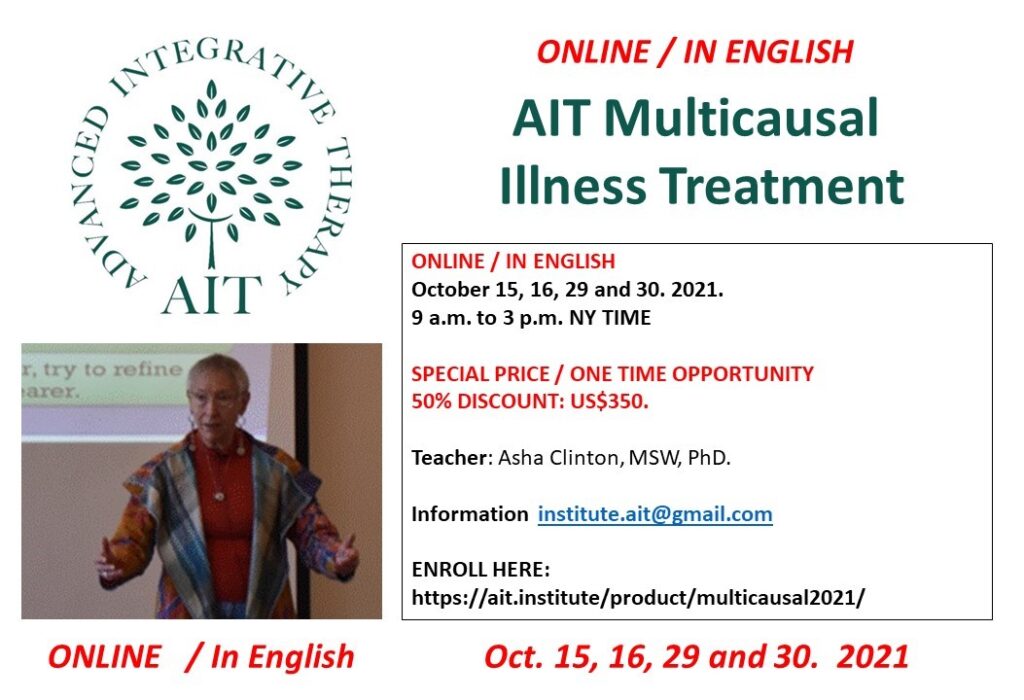 In the AIT Psychogenic Illness Treatment Seminar you will learn how to discover and treat the psychological causes of many physical conditions. This seminar introduces powerful methodologies for dissipating the unusually profound resistances that many psychosomatically ill people have toward healing. It provides three landmark protocols for treating the psychological aspects of physical symptoms, and applies them to the treatment of infections and autoimmune conditions.
ONLINE / IN ENGLISH
October 15, 16, 29 and 30. 2021.
10 a.m. to 4 p.m.
SPECIAL PRICE
50% DISCOUNT: US$350.
Teacher: Asha Clinton, MSW, PhD.