Description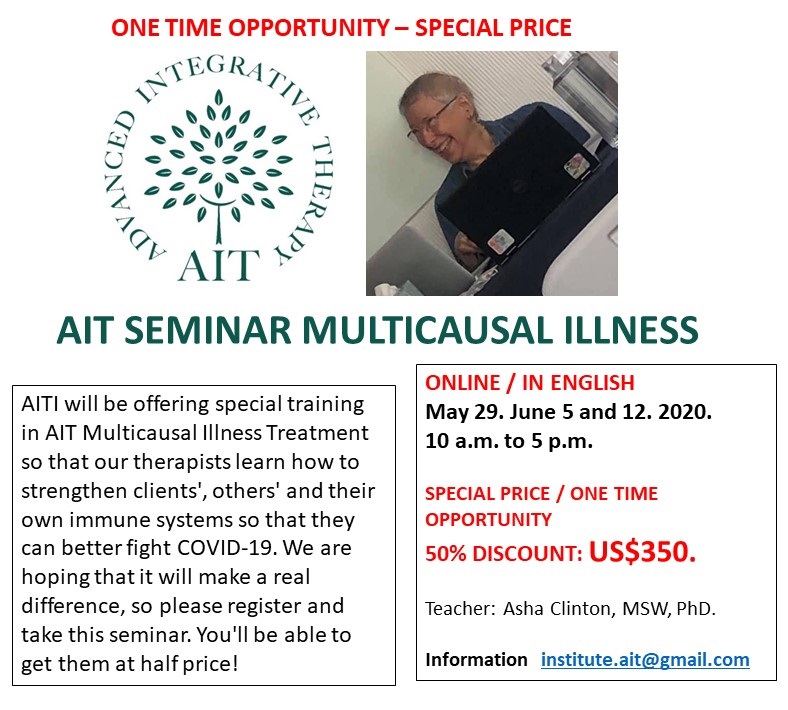 AITI will be offering special training in AIT Multicausal Illness Treatment so that our therapists learn how to strengthen clients', others' and their own immune systems so that they can better fight COVID-19. We are hoping that it will make a real difference, so please register and take this seminar. You'll be able to get them at half price!
ONLINE / IN ENGLISH
May 29. June 5 and 12. 2020.
10 a.m. to 5 p.m.
SPECIAL PRICE / ONE TIME OPPORTUNITY
50% DISCOUNT: US$350.
Teacher: Asha Clinton, MSW, PhD.
Information  institute.ait@gmail.com