Description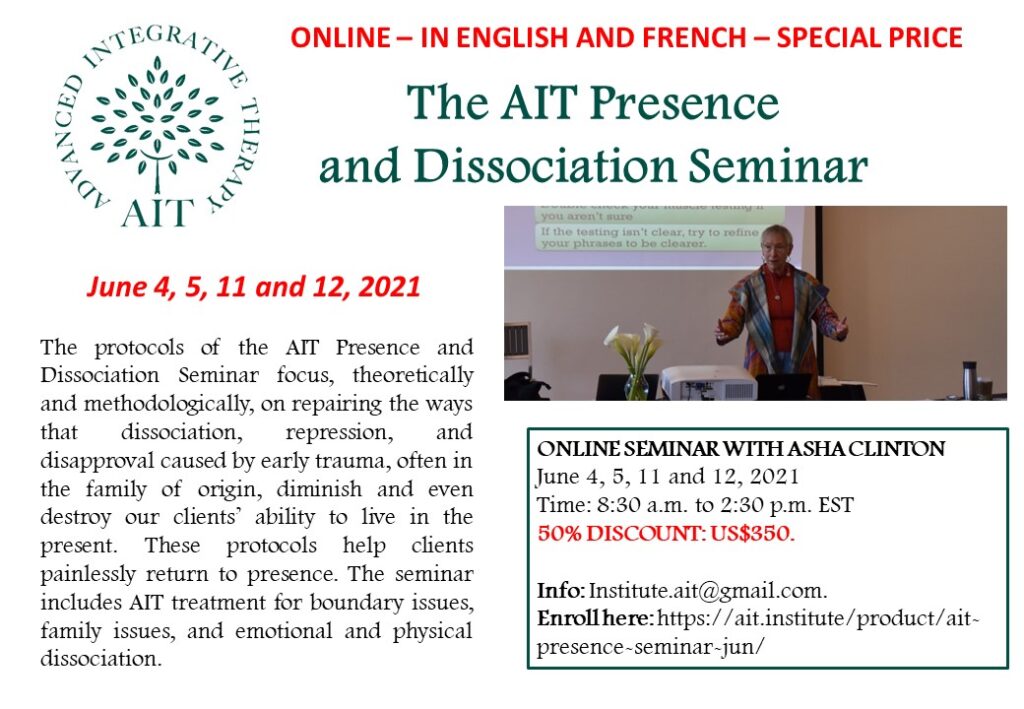 In the Presence Seminar, you will learn how to remove familial dissociation, emotional and physical dissociation boundary dissociation, resentment, and memory dissociation. In addition, you learn Insight AIT, an AIT Protocol that helps us process our traumata in a state of full presence.
ONLINE / IN ENGLISH AND FRENCH

June 4, 5, 11 and 12. 2021.
Teacher: Asha Clinton.
EN FRENCH: Présence et Dissociation: En Ligne et en Français
Les 4,5, 11 et 12 juin 2021.
Enseignant: Asha Clinton – Assistant: François REY.
Plus d'informations à venir: les horaires seront calées sur les horaires américaines.
SPECIAL PRICE
50% DISCOUNT: US$350.