Description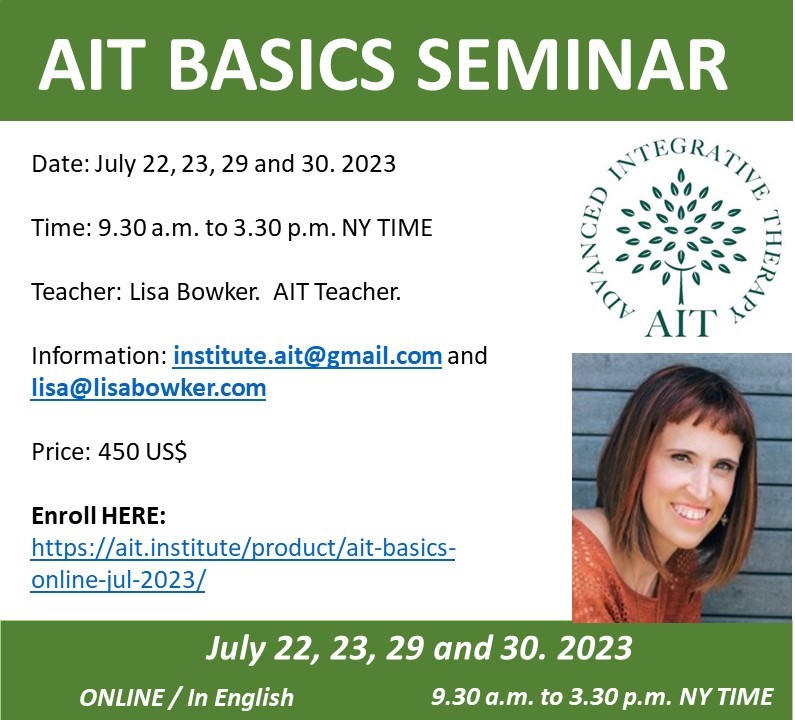 ONLINE / IN ENGLISH
July 22, 23, 29 and 30, 2023
Time: From 9.30 am to 3.30 pm NY Time.
PRICE US$450.
Teacher: Lisa Bowker. AIT Teacher.
Information  [email protected] and [email protected]

AIT BASICS  Seminar
Basics is the introductory seminar for AIT practice. It introduces students to AIT theory and methodology and the basic AIT protocols for treating trauma, breaking traumatic patterns, lastingly replacing negative cognitions with positive, realistic ones, developing positive qualities, and treating trauma quickly. The Basics Seminar is a prerequisite for all other AIT seminars and provides successful, innovative, energetic methods for treating psychological, physical, and spiritual dysfunctions quickly, gently, lastingly and easily.
NOTE: AITI Basics is open to all licensed mental health professionals.