LETTER FROM ASHA CLINTON

Dear fellow members of the AIT community,
AITI will be presenting some webinars in order to help you respond to the pandemic by taking care of yourselves, your clients and your loved ones. Please remember that no one knows best how to handle this health emergency. No one knows whom it will hit or when or how it will end. We do know that sheltering yourselves is the best method available for preventing exposure to the virus at this time. So please shelter if at all possible.
Also, Ruth Cordova, Francois Rey, Marilyn Dougall, and myself will be offering special training in Basics and Multicausal Illness Treatmement so that our therapists learn how to strengthen clients', others' and their own immune systems so that they can better fight COVID-19. We are hoping that it will make a real difference, so please register and take the seminars. You'll be able to get them at half price!! You can get information about them below.
It is our hope that the combination of sheltering and the immune system boost that using these protocols will provide will make a real difference.
I send you the best of luck, my strong hopes for your excellent health, and much love during these challenging days.
Asha Clinton, Developer of AIT.
_____________________________________________

_____________________________________________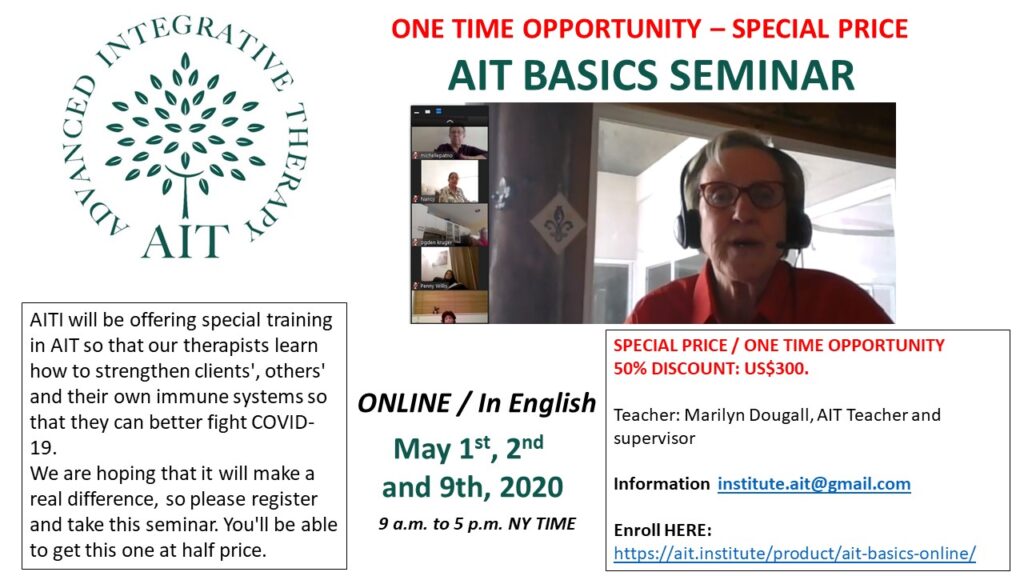 _____________________________________________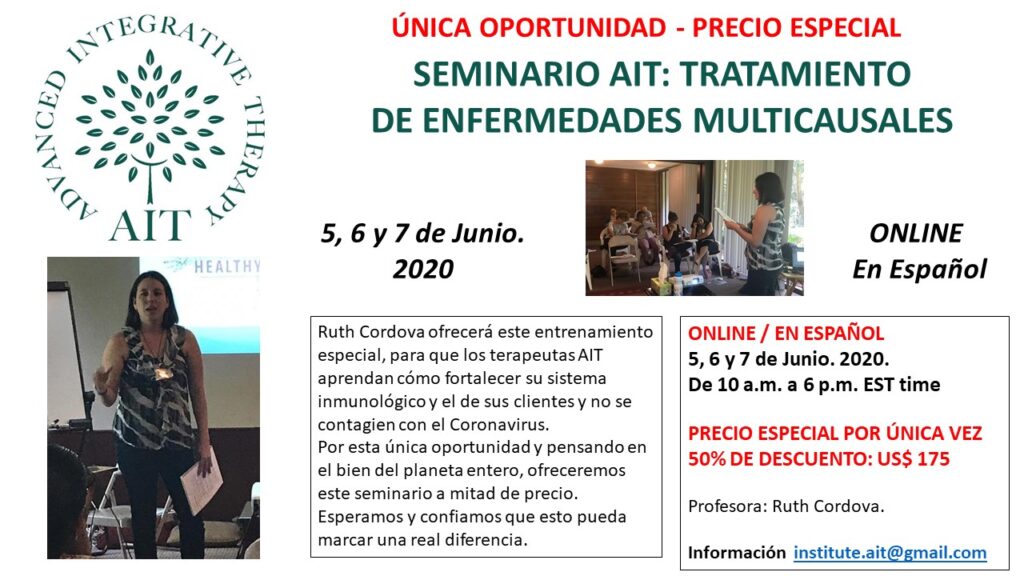 _____________________________________________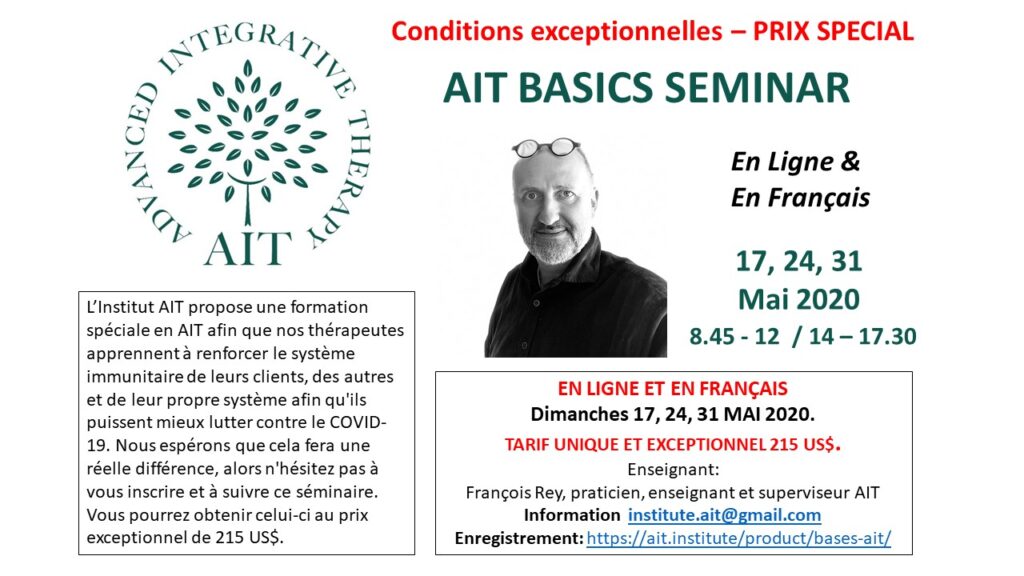 _____________________________________________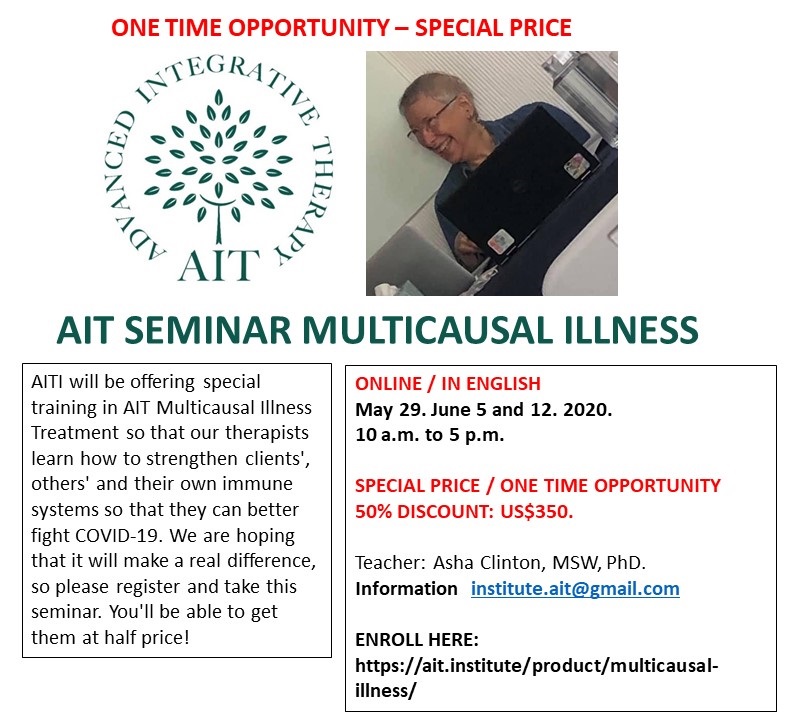 _____________________________________________