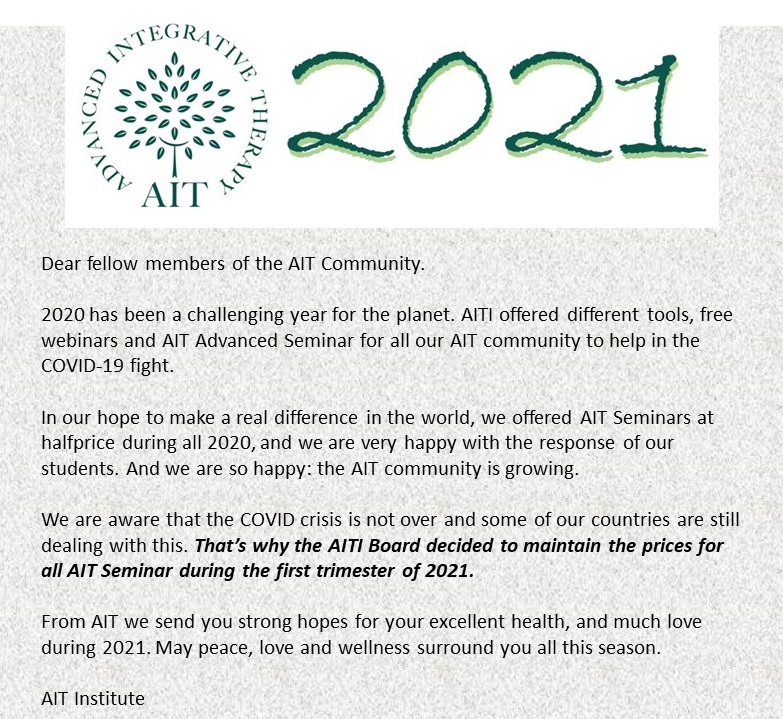 Dear fellow members of the AIT Community.
2020 has been a challenging year for the planet. AITI offered different tools, free webinars and AIT Advanced Seminar for all our AIT community to help in the COVID-19 fight.
In our hope to make a real difference in the world, we offered AIT Seminars at halfprice during all 2020, and we are very happy with the response of our students. And we are so happy: the AIT community is growing.
We are aware that the COVID crisis is not over and some of our countries are still dealing with this. That's why the AITI Board decided to maintain the prices for all AIT Seminar during the first trimester of 2021.
From AIT we send you strong hopes for your excellent health, and much love during 2021. May peace, love and wellness surround you all this season.
AIT Institute