FREE WEBINAR: "The Girls Within"
A true story of triumph over trauma and abuse
May 7, 2021. 9 a.m. NY time / 2 p.m. London time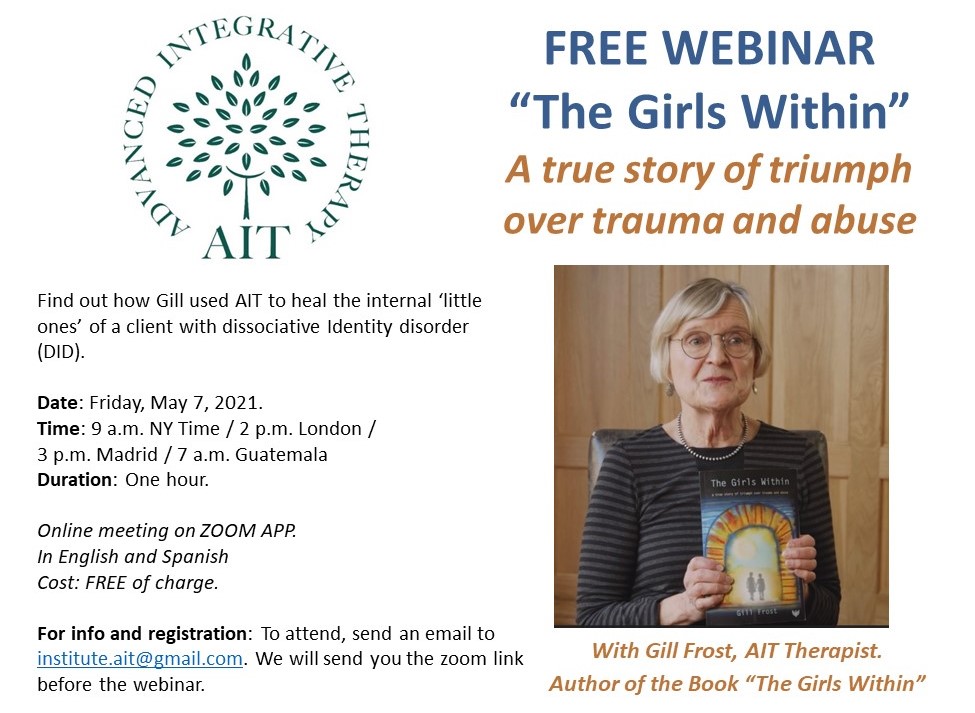 FREE WEBINAR: "The Girls Within"
A true story of triumph over trauma and abuse
With Gill Frost, AIT Therapist.
Author of the Book "The Girls Within"
Date: Friday, May 7, 2021.
Time: 9 a.m. NY Time / 2 p.m. London / 3 p.m. Madrid / 7 a.m. Guatemala.
Duration: One hour.
Find out how Gill used AIT to heal the internal 'little ones' of a client with dissociative Identity disorder (DID).
Online meeting on ZOOM APP.
In English and Spanish
Cost: FREE of charge.
For info and registration: To attend, send an email to institute.ait@gmail.com.
We will send you the zoom link before the webinar.