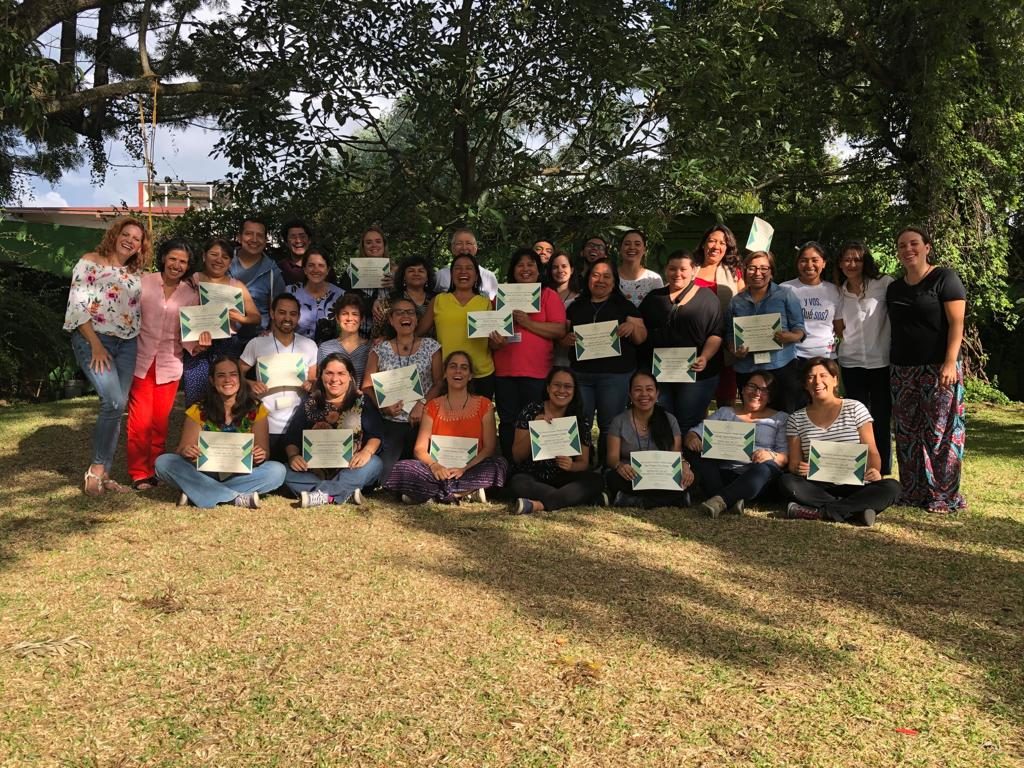 Asha Clinton is back in Guatemala.
This past July, Asha taught the AIT Seminar "Treating the Wounded Spirit". More than 30 AIT therapists attended this seminar.
The work of healing spiritual wounds is deep and difficult. The seminar participants in Guatemala arrived with an open heart and worked beautifully to transform their lives and those of their clients.
Next week, Asha Clinton, developer of AIT, will teach the AIT Seminar "Character Structures" in San Lucas, Guatemala.
A great encounter between Asha and AIT therapists from Guatemala, El Salvador and Mexico.