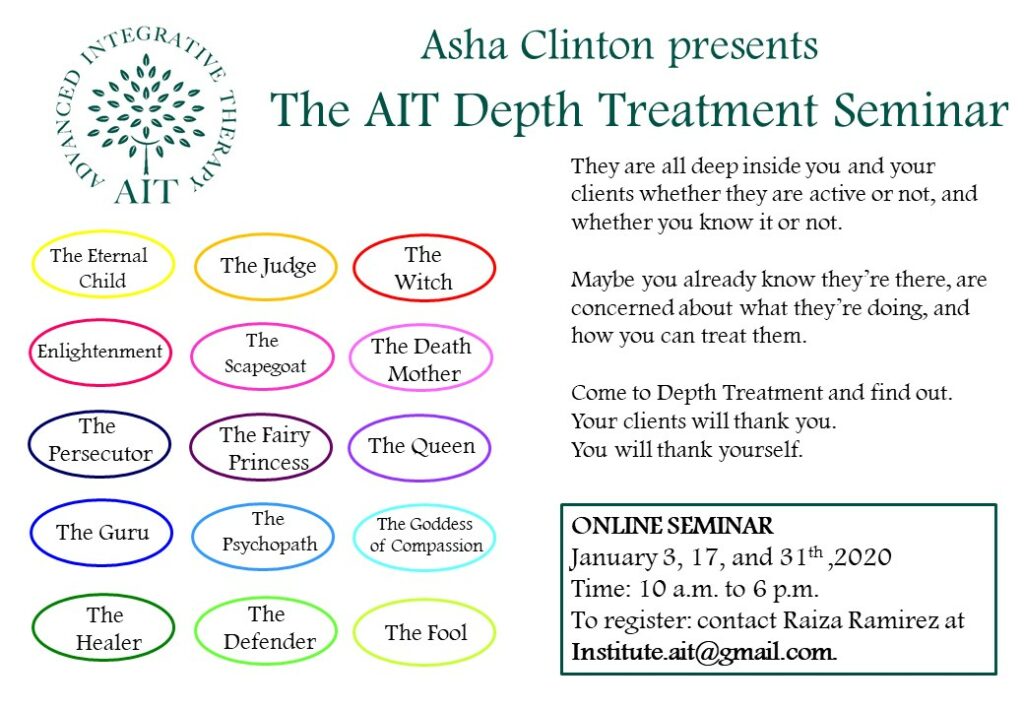 Sometimes we cannot completely heal the deepest wounds, the most painful traumas that our clients bring to us for treatment, even when we use 3- or 5-Step Transformation. It feels as if they are held captive somewhere deep within that ordinary therapy and trauma treatment cannot reach. If we don't help our clients take the journey to find the unconscious sources of this stuckness and suffering– the personal archetypes who live in our Depths– treatment can never be complete, and post-traumatic suffering can never fully end no matter which modalities we use.
Come on an online journey into the Depths. Learn about the personal archetypes that most frequently accompany trauma— the Negative Mother and Father, the Judge, the Persecutor, Executioner and Witch. Learn about the wounded personal archetypes who deeply require treatment—the Baby, Child, Victim, and Scapegoat. And most important, learn how to treat the personal archetypes' traumas and bring them into the light, so that they no longer suffer or create suffering for your clients. Learn how to do all this by taking the journey yourself.
The Seminar will be held online on three consecutive Fridays: January 3, 17, and 31th, 2020.
10 a.m. to 2 p.m. and 3 p.m. to 6 p.m., New York Time.
This schedule will give you time to practice between sessions, and will deepen your understanding of your clients and yourself.
If you want to register in this seminar, please: CLICK HERE