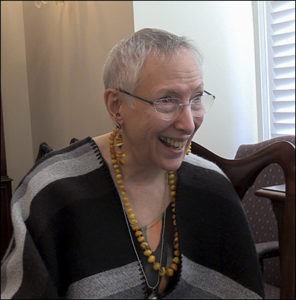 ASHA CLINTON, MSW, PhD, is the developer of Advanced Integrative Therapy, a new depth therapy that integrates the energetic removal of trauma with depth analytic understanding. A former Princeton professor in full-time practice for 37 years, she trained in analytical psychology, expressive arts therapy, object relations, self psychology, and Sufi and Buddhist practice, later integrating them all into AIT. She has developed and taught 14 AIT seminars focusing on the comprehensive treatment of the attachment, personality, anxiety, and dissociative disorders, and on the treatment of historical trauma, psychogenic illness, triggers, and spiritual blockage, and has written the manuals for each. She has taught AIT seminars in the US, Canada, the UK, Germany, Denmark, Guatemala, and El Salvador, and participates in AIT trauma relief projects with the Maya and Xinca of Guatemala, the Navajo, in post-9/11 New Jersey, and in post-Katrina New Orleans. She has also been actively involved in training AIT teachers and supervisors.
MISSION: To gently contribute to personal and world peace and contentment by removing the post-traumatic emotions, physical sensations, behaviors and beliefs that produce conflict, revenge, prejudice, inequality, physical and emotional pain, spiritual disconnection, and violent behavior that, in turn, produce more trauma, suffering, illness and unhappiness and start the re-traumatization cycle once again, by offering AIT therapy to individuals, couples, families, and groups, and by offering training in Advanced Integrative Therapy to therapists.
VISION: To teach AIT to enough therapists, train enough AIT therapists as AIT teachers, and treat enough people with AIT so that the cycle of re-traumatization is ended, and people can live in the present in peace, contentment, and freedom.
You can purchase Asha's book, THE AIT CORE BELIEF MATRIX BOOK, Third Edition, 2017
that includes 105 Matrices of Core Beliefs as well as the Core Belief Protocol here.